For the past week, a man of God in Ghana has been trending for sharing Fufu and cow meat soup at his church. Many people wondering who the man of God is. Well, Ghpage.com has an answer.
The renowned man of God who unorthodox communion service is fast going viral is called Bishop Kwabena Boakye Asiamah and he is the head pastor of Universal Spiritual Outreach (Ajagurajah Movement)
Last week, he shared Fufu and Cow meat soup at his church which went viral all over social media.
SEE HERE:  Pastor who shares fufu and cow meat soup after church service goes viral
That day he promised to shared Omotuo and groundnut soup the next week which he surprisingly did.
From what Ghpage.com has gathered, this is not something Bishop Kwabena Boakye Asiamah just started. He has been doing this for months now.
SEE HERE: Omu Tuo & cow meat organized as 'communion service' for church members
Last week it was Fufu and Cow meat soup
https://www.youtube.com/watch?v=pZPtJsWdqTM
It is interesting it is now that the media attention has finally been focused on his strange activities.
This Sunday, he served Omotuo and Palm nut soup
SEE ALSO: How Rev Obofour makes his money & list of businesses finally revealed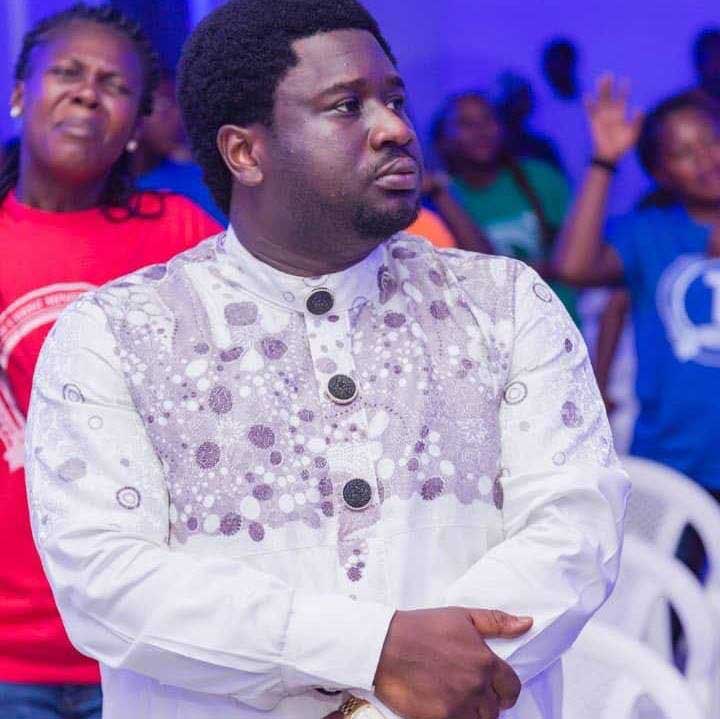 Well, from comments on social media, people are eager and desperate to know where the church is located and Ghpage.com is really digging to find more about this strange man of God and will update you shortly.