For a couple of weeks now, Kwadwo Nkansah Lilwin the Kumawood Star and Hiplife artist has received a lot of criticism from Ghanaians for allegedly trying to steal the hottest song currently in Ghana, "One Corner" by Patapaa Amisty.
Explaining the controversy surrounding the hit song, Patapaa Amisty said the manager together with Nkansah Lilwin contacted him to be featured on the remix of the song but their intention was a complete takeover of the remixed song.
When Patapaa Amisty and his manager turned them down, Nkansah Lilwin went ahead and released his own version and called it "Corner Corner" in a bid to run down the "One Corner" with his fame and huge fan base. Something the public has not taken lightly at all.
The talented actor has been called names from greedy, selfish to a thief and a whole lot of other unwholesome names. SEE HERE
But, Kwadwo Nkansah Lilwin has finally come out to tell his side of the story and according to him, he has been unfairly judged by the public when they had no knowledge of the entire truth.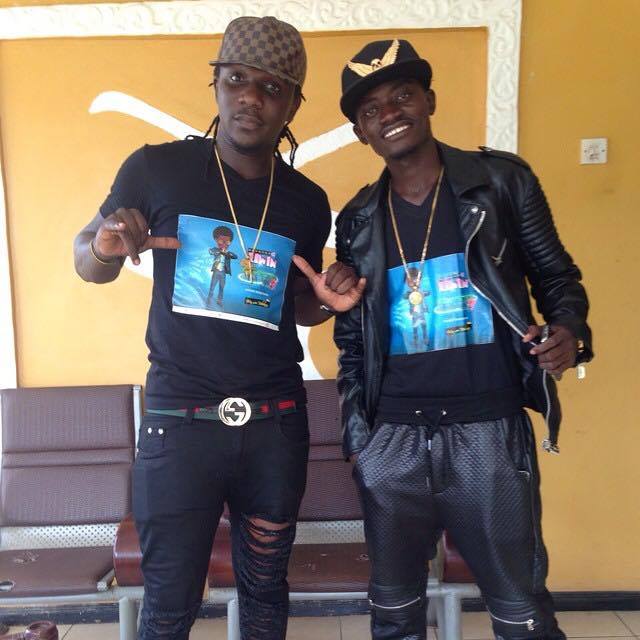 SEE ALSO: [Watch Videos] Compilation of all the craziest and s3xiest "One Corner" dance videos
"It's very disheartening to hear people lambaste you for something you aren't guilty of."
"The objective was to give a young artiste the platform to grow his brand but unfortunately, the good intent has been misinterpreted."
Explaining further, Lilwin claim he was contacted by Patapaa and his team to feature on his track and help raise his newly gotten fame.But unfortunately, negotiations fell through. They were still in the process of ironing things out when Patapaa run to the media for cover.
"Before we could conclude on the matter, Patapaa ran to the media to accuse us of using popularity to steal his song," Lilwin said.
"This is where I think Ghanaians have been unfair to me. They were quick to condemn me without knowing the details. Who can steal a song that is already in the public domain? It's unfortunate things turned out this way but it's a great lesson," he added.
Touching on the "Corner Corner song" Lilwin said the song was already recorded even before Patapaa released his "One Corner". They were just holding on hoping the Remix will be recorded. Failing to happen, they just released their song, not a version of Patapaa Amisty's "One Corner".
LISTEN TO AUDIO BELOW
SEE ALSO: Video: Liwin is a greedy bastard — He caused the downfall of Agya Koo, Kwaku Manu and has now introduced his girlfriend and their plan is to compete and 'Kill' Nana Ama McBrown's shine-Lady 'spits' on Kwadwo Nkansah