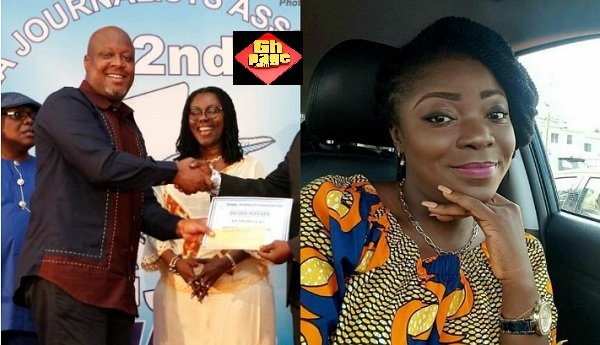 News Editor of Adom FM Afia Pokuaa otherwise known as Vim lady has said Kwame Sefa Kayi does not deserve the 2017 best journalist award.
Reports indicate that during her signing out on her programme; Burning Issues, Wednesday on Adom FM, the Multimedia journalist indicated, the host of Kokrokoo on Peace FM, Kwame Sefa Kayi popularly referred to as Chairman General was above the award and therefore did not deserve it.
She indicated, he exceeded every local award since according to her; Sefa Kayi has been very effective in his almost thirty years of journalism practice.
She stressed, "…I don't understand why GJA presented him that award. How can you give him such an award? His contribution towards national development has been immense. He is such a big brand and exceeds such awards".
Meanwhile, the Ghana Journalist Association (GJA) on Wednesday awarded the Chairman General the best journalist for the year 2017, an event that saw to the awarding of other journalists in different categories.