We all knew the constant flaunting of Kweku Reveloe on social media by his then-girlfriend now ex Efia Odo was not going to end well but Efia Odo who was much in love with Reveloe wouldn't have any of the negative vibes around her relationship.
Some few days ago, she took to Twitter and poured her heart out accusing her ex-boyfriend of being a coward amongst other things.
Kweku Reveloe is not a known social media user responded to her claims and threatened to expose her but fearing for the kind of things that would be revealed should Reveloe open up. Efia Odo quickly apologized to him on social media saying she was sorry for the embarrassment she brought to him.
Also Read: "My girlfriend cheated on me with a gym instructor"- DKB advises Efia Odo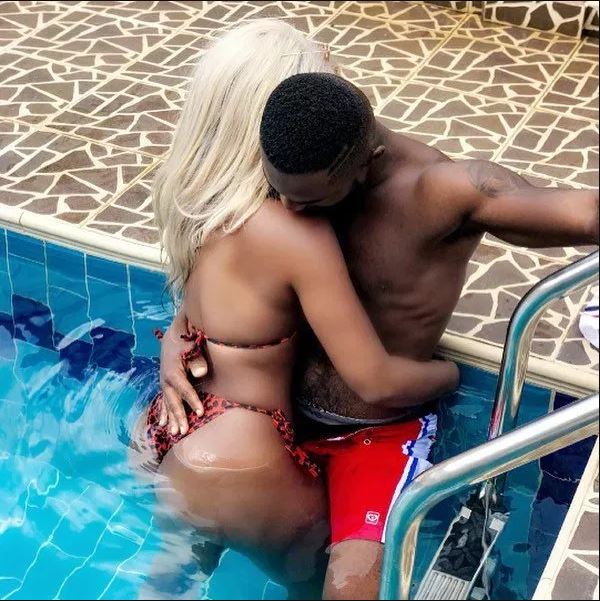 But some few hours after her apology, Kweku Reveloe hit back at her with a video where he said he was done "chopping" the slay queen and that she should continue posting her nonsense on social media.
"U dey tweet too much wabo dam? you miss my suckin…touching…licking and de main one but am not chopping u again so u can post as many as u want on Instagram, I careless…" Reveloe said.
Also Read: Efia Odo apologizes to ex-boyfriend after he warned her
Watch the video of Kweku Reveloe throwing shades at Efia Odo…….
SEE MORE: Kweku Reveloe responds to Efia Odo over her heart break comment