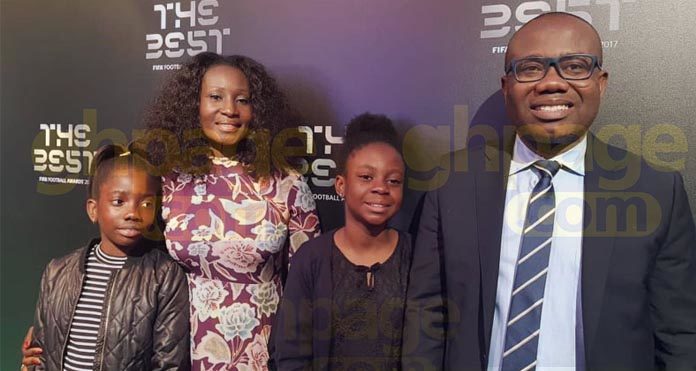 After breaking the internet with photos of herself and family over the weekend, the wife of Ghana Football Association President, Mrs Christine-Marie Nyantakyi has called on the Almighty God with few hours to the premiering of the Anas Aremeyaw Anas video exposé dubbed #Number12.
She posted on her Facebook wall: "MAY THE BLOOD OF JESUS THAT SPEAKS BETTER THINGS THAN ABEL SPEAKS TODAY"
Mr Nyantakyi was invited to the CID headquarters after the President of Ghana, Nana Akuffo-Addo lodged a complaint about using his name to dupe some investors.
read also:
Could Mrs Nyantakyi's post be a prayer for her husband? Obviously, YES!
The video exposé will be premiered in Accra today and tomorrow from 3 pm to 10 pm at the Accra International Conference Centre.
Other screenings will be in Kumasi at the New CCB Auditorium, KNUST, on the 9th and 10th, continue in Tamale, at the Radach Hotel, on the 13th and then finally end in Takoradi, at the Akroma Plaza on the 16th.
read more: