Shatta Michy was on a roll this morning. After revealing she's broken up with her fiance and baby daddy over cheating and abuse, Michy also went ahead to reveal who's behind popular and notorious Instagram Page called "Those so Called Celebs".
It seems the lady behind "Those so Called Celebs" may be behind the fight between Michy and her baby daddy.
Earlier, this lady, who has for a long time remained anonymous  while attacking many celebrities, had claimed that Michy was wanted by Shatta Wale for stealing his Range Rover and other important documents.
Also Read :Shatta Wale featured in a Jamaican newspaper for his Good Music
However, it appears that though Michy and Shatta Wale may be having some misunderstandings currently, those_called_celebs made that 'wanted' claim about Michy for her (those_called_celebs) own interests.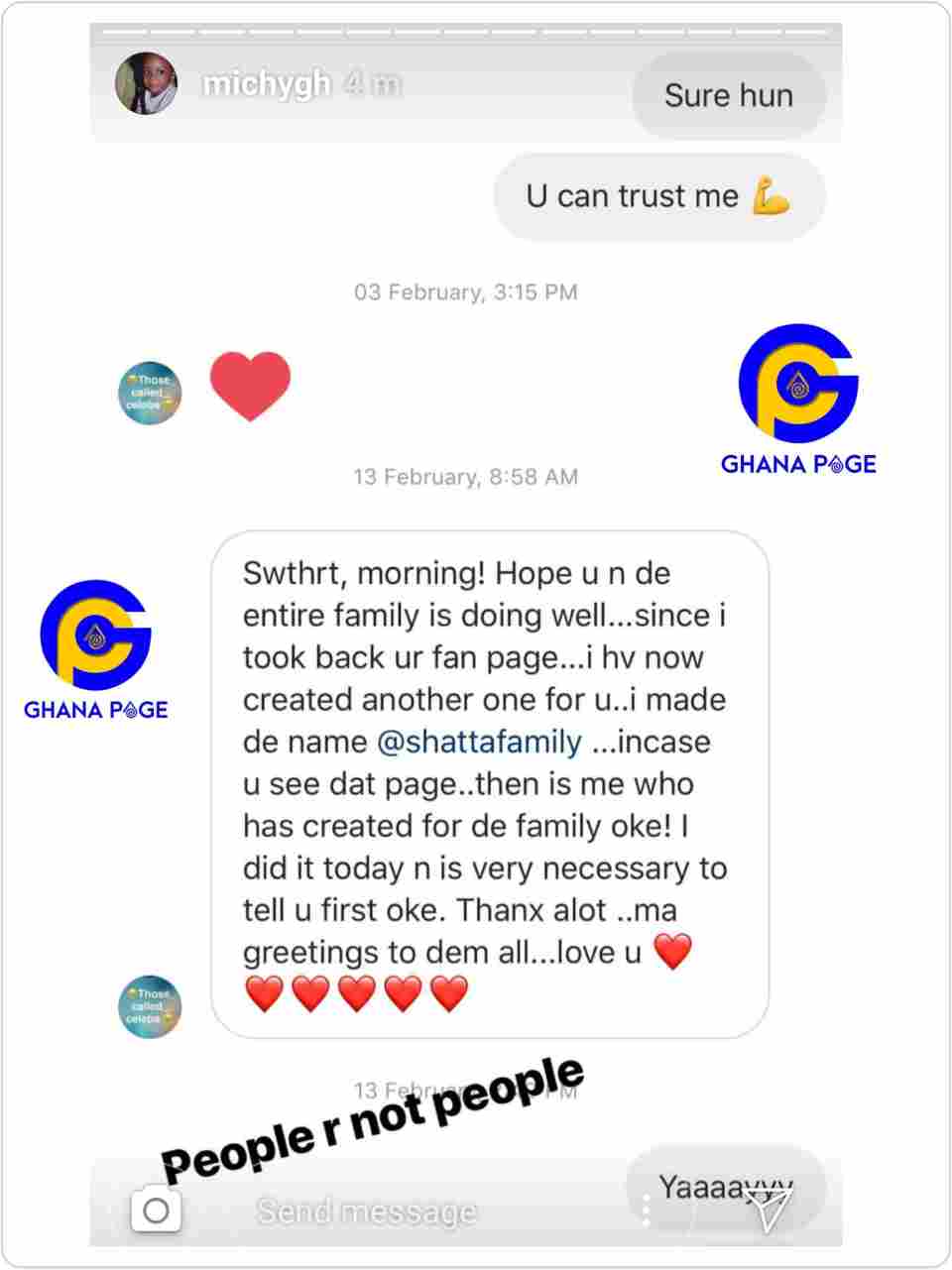 In a series of update Michy shared on the stories session on Instagram and sighted by Ghanapage.com she disclosed that the lady had earlier tried to befriend her for reasons unknown to her.
This lady, according the posts by Michy, was doing what is locally called "ahusheshe" in our local parlance on her and the entire Shatta family.
In one of the posts, she informed Michy that she had created an Instagram account with the user name "Shattafamily" on behalf of Michy and her boyfriend.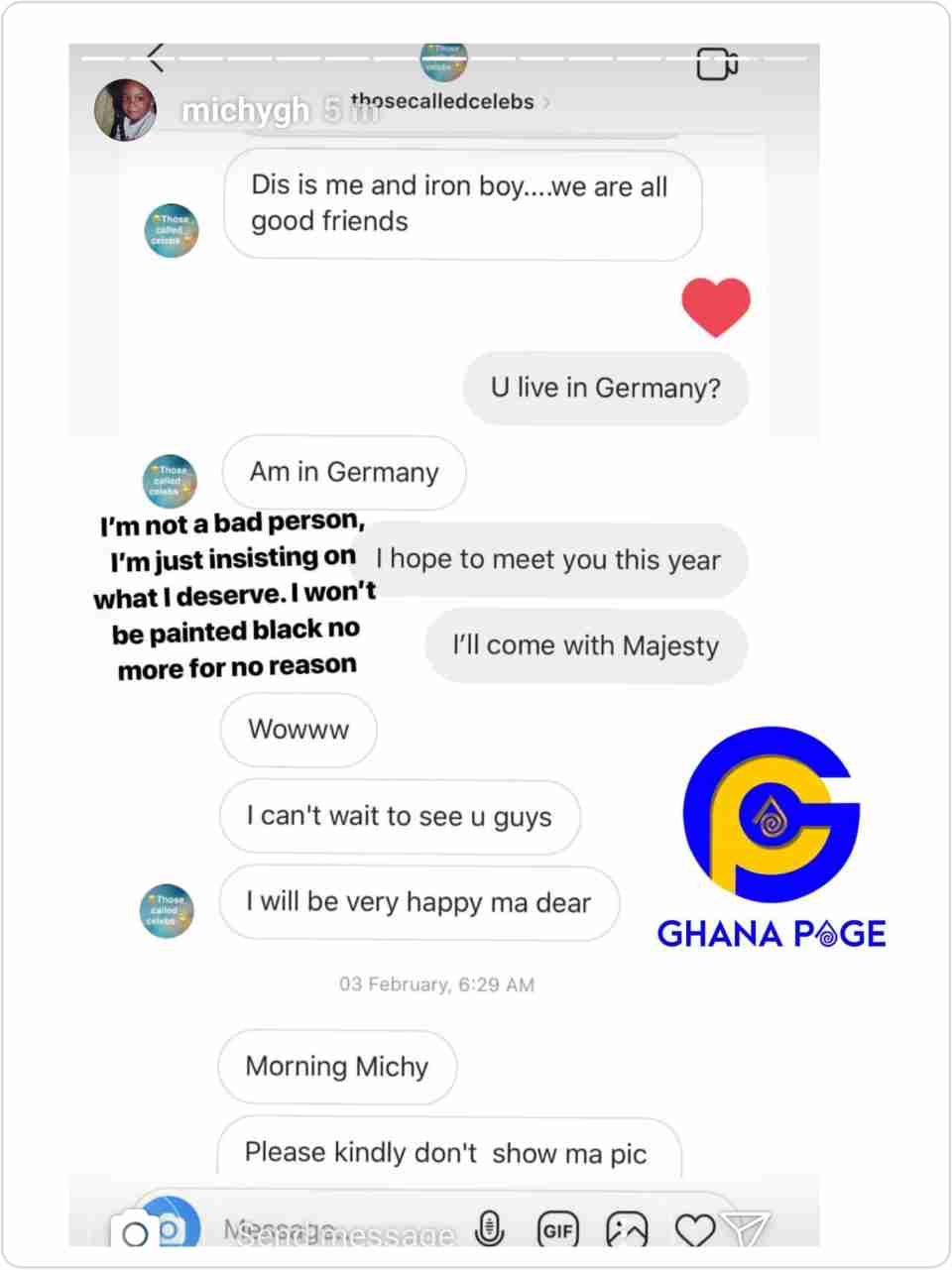 Michy also leaked some photos of the lady which she had sent to her and also told her that she lived in Germany.
Read Also :Enough of the abuse-Michy confirms breakup with Shatta Wale
She also pleaded with Michy not to make her photos public so that people would not know her identity.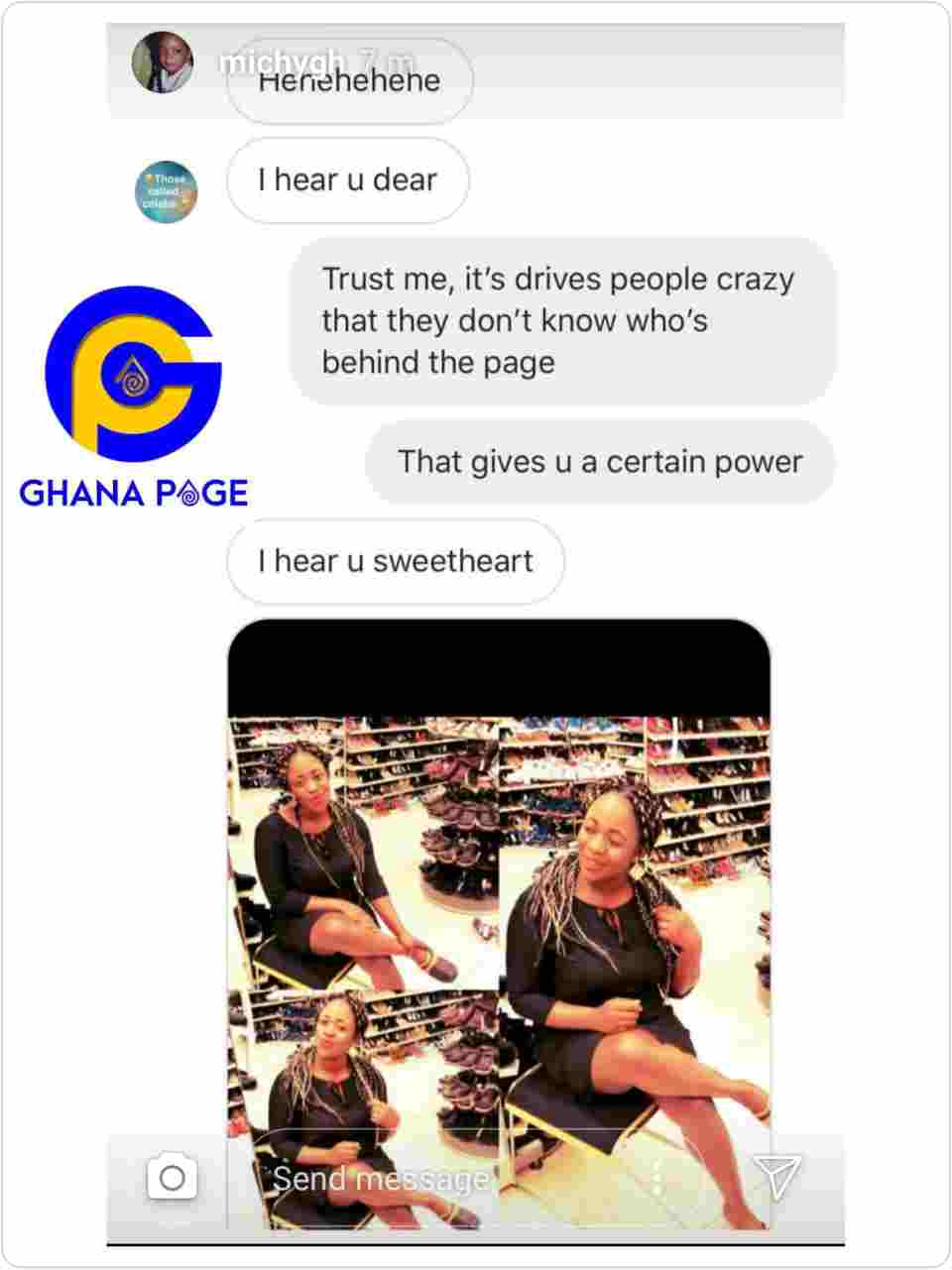 However, after Michy's exposé, the lady behind the 'those_called_celebs' page, Moesha Boduong took to her Instagram page to revealed how she knew her :"Those called celebrities ???I know her soo well my old school mate ??smh ..Racheal did I ever wrong you ???omg I'm soo shocked??May God forgive u" she wrote.
Being anonymous was obviously important to the creator of ThoseCalledCelebs  but we think it's time everyone knows the lady behind the IG page .
The owner of ThoseCalledCelebs  is  Racheal , Moesha Boduong old school mate.
SEE ALSO :Shatta Michy release chats of how Shatta Wale accused her of cheating on him