A Nigerian Lady has revealed the method she uses to serve her husband food and is advising all ladies to do same.
According to the lady identified as Ujuamara David Paul, she always crawls on the floor when serving her husband food.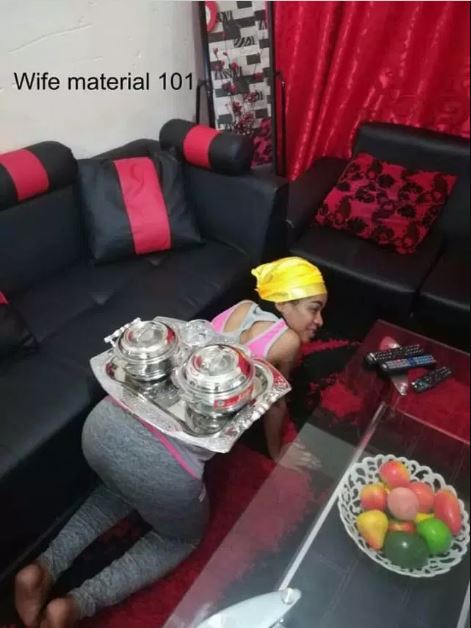 She added that if you are a lady and you don't possess that quality, it means you are not a marriage material.
Ujuamara further cautioned men to use this method to distinguish between ladies who are marriage materials and those who are not.
Read her post below…
"To those my brothers/friends that are not yet married, if she does not serve you food like this, she's not a WIFE MATERIAL. To those sisters/friends that are not married yet, If you cannot serve him food like this you're not a wife material, and to those sisters/friends of mine that are married if you cannot serve him food like this, you better go and look for where you left your wife materialism, y'all MUST use your back as a dinning table"
Do you think going the extra mile to crawl when serving your husband food is a sign of respect in marriage?