Yesterday Ghpage.com reported extensively on the death of 21-year-old Cecilia Konadu Boakye aka Milton Whamper who committed suicide after her Sakawa boyfriend leaked her sex video on social media.
Ghpage.com has sighted the last chat Milton Whamper allegedly had with a friend, Sandy before she died. In the chat, Milton told Sandy she wants to end her life because she does not know how to go on living from the shame she has been put through.
SEE HERE: Beautiful Ghanaian lady, Milton commits suicide after boyfriend leaked her naked video and photos [Photos]
Being a good friend, Sandy advised her to forget about it because these are all part of life challenges and she should only learn the lessons these mistakes teaches.
But Milton was adamant and kept saying she can't go on living. Sandy told her to get that idea from her mind.
SEE HERE: Tragic: More photos of Milton Whamper, the lady who committed suicide after her sex video got leaked by Sakawa boyfriend [SEE]
Well, it's obvious Milton did not take the advice and went ahead to kill herself on Monday Dawn. She is set to be buried on 9th February 2019 according to her posters making rounds on social media.
READ THE CHAT BELOW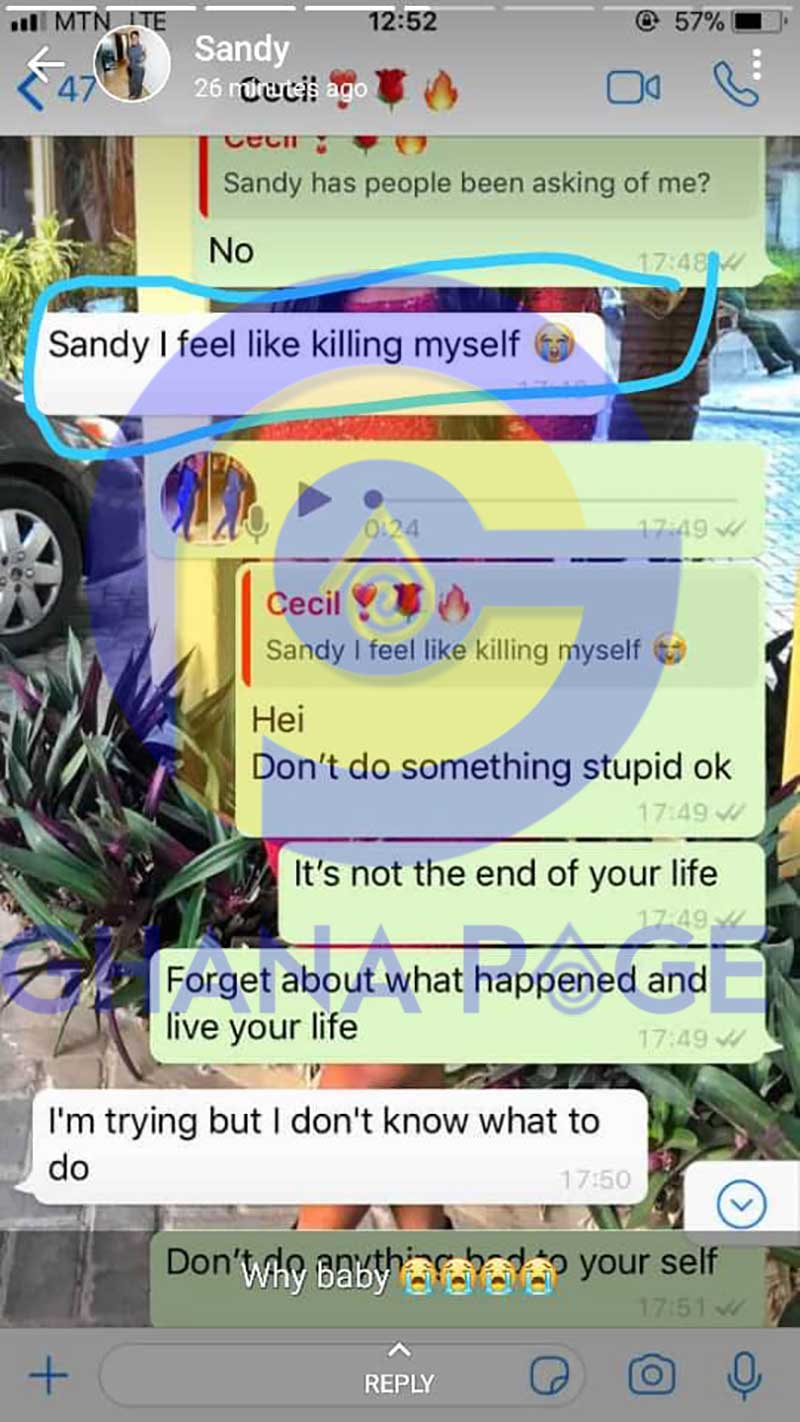 From the reports reaching Ghpage.com, Milton's boyfriend who was angry after she dumped him leaked the photos and video on social media to her friends.
SEE HERE: Tears flow as Funeral Poster of Milton Whamper, the lady who committed suicide after her sex video was leaked by her Sakawa boyfriend pops ups online [SEE]
The young lady we are told kept announcing her innocence but she couldn't take the shame anymore and took her life.