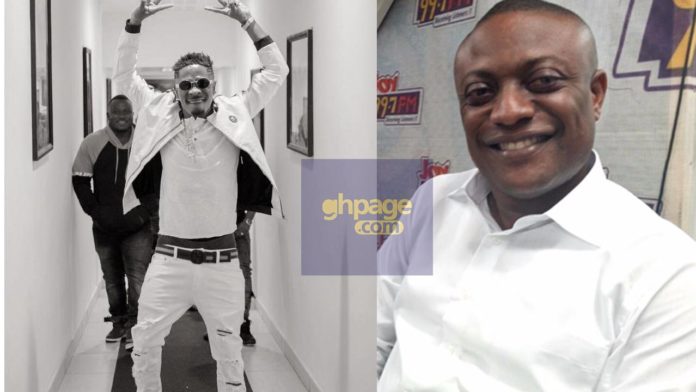 Celebrity lawyer Maurice Ampaw has asked the Ghana police to send an invitation to self-acclaim Dancehall King Shatta Wale for uploading a "blow tape" on his snapchat just as they did to Wisa Greid.
Shatta Wale not long ago posted a video of someone believed to be him and a friend receiving "BJ" from a slay queen who is alleged to be a close friend of Shatta Michy.
Also Read: Shatta Wale's sextape saga: Nana Boroo blasts Shatta Wale for being childish
Shatta Wale was on his snap after he deleted video throwing jabs at bloggers. Almost every celebrity who messes up in Ghana finds it comfortable blaming bloggers. Shatta Wale claims bloggers recorded it and are spreading to disgrace him. Meanwhile, he posted it himself.
In an interview with Happy FM's Showbiz Xtra with DJ Adviser, Lawyer Ampaw asks the police to invite the artiste over for questioning because it was a deliberate action by the artiste.
"The police must invite the one who posted it, it was not proper. He shouldn't have done that, who is responsible? Shatta Wale must be invited. This is worse than Wisa's case, because with that one he didn't ejaculate. Wisa was sued in court for two years, this is deliberate, offensive because this was two men in the act with a woman sucking your cock," he said.