The University of Ghana, Legon has been thrown into a mourning state after one of the students was stabbed to death by another with a khebab seller's knife during an argument.
Both the death student and the suspect are Common hall (Vandal), students. Martin Tweneboah aka Chief Tipsy was allegedly stabbed by George Osei Mensah in front of the commonwealth hall last Saturday evening, 9 December after the two were involved in a verbal altercation.
Explaining what really the police statement revealed that the Chief Tipsy and George Osei Mensah were involved in an argument which near turned into an exchange of blows. It was so severe that the bus the two were in returning to campus had to be stopped and the two thrown out.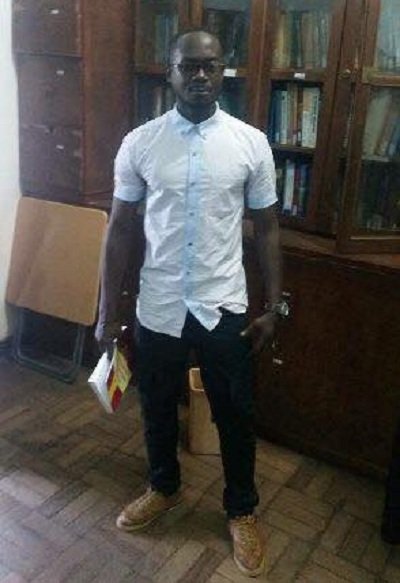 SEE ALSO: A-List Ghanaian Artists Who Are University Graduates, The School they Attended & Their Certificates
"The argument became heated and the two had to be separated on several occasions by others. It went on and on. So, when they got to Atomic Junction, the driver was advised to stop and the two were thrown out of the bus. Others joined them.
"When they got to the Hall, they had not stopped. It was at this time that the killer allegedly grabbed the knife of the khebab seller and cut the victim several times with it. The victim bled profusely and was rushed to the Legon Hospital by the killer and some Vandals," part of the statement reads.
Chief Tipsy was stabbed 6 times by the suspect on his neck. The 32-year-old dead University of Ghana student, Martin Tweneboah aka Chief Tipsy hails from Nsoatre in the Brong Ahafo region. Meanwhile, George is in the custody of the police
SEE ALSO: John Dumelo Has Finally Open Up On Where His University Certificate Is & What He Has Used It For