For the past one month, the Kumawood movie industry has been hit with divisions and major anger among the actors and actresses in the industry. At the middle of these divisions and quarrels are Kwadwo Nkansah Lilwin and Kwaku Manu.
The genesis of the problem which has been extensively reported by Ghapage.com was Patapaa Amisty's "One Corner" song.
Allegedly Lilwin attempted to steal the song under the guise of collaboration with the crooner. He was severely bashed on social media.
Unknowingly, Emelia Brobbey, Akyere Buruwaa, and Kwaku Manu joined the One corner dancer craze and published their videos online dancing to the song. Lilwin and his crew took offense and started throwing tantrum.
Top Kay, Lilwin's Fetish priest on whose advice Lilwin sacked his wife from his home released a song on Boss Nation Music label owned by Lilwin to insult and make wild allegations against those who participated in the one corner dance.
In the song, He called Emelia Brobbey a thief, Big Akwes a pedophile, Kwaku Manu a broke and a hungry man, and even innocent Vivian Jill a lezbian. LISTEN TO THE SONG HERE
Kwaku Manu, Big Akwes, and Vivian responded by raining curses on Lilwin and his fetish priest. It was a dirty media war.
SEE ALSO: Video: Kwaku Manu Finally reveals why he is 'Beefing' With Kwadwo Nkansah LilWin
But finally, it looks like peace has prevailed. Movie producer Mr. Samuel Nyamekye of Miracle Films and director Jackson Bentum called for a truce and met the aggrieved actors and actresses involved in the media war for a meeting.
Information Ghpage.com gathers from the meeting confirm that Lilwin and Kwaku Manu, the two main aggrieved actors have agreed to cease fire and allow sleeping dogs lie.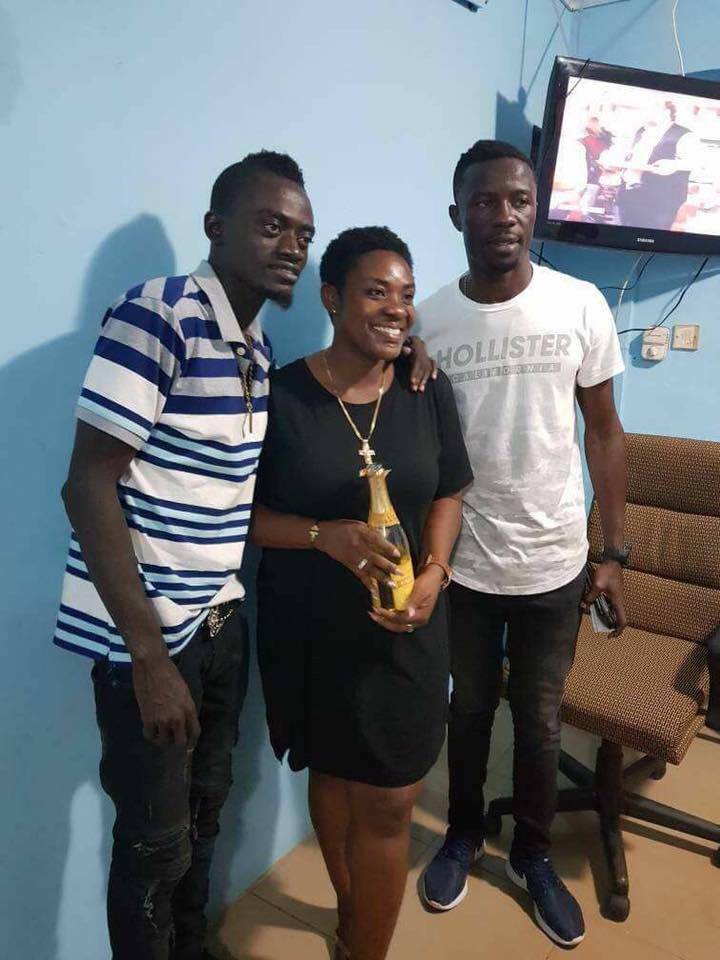 At the meeting, Lilwin promised to restrain his attack dog, the fetish priest while Kwaku Manu agreed not to throw any more shades on social media. Lilwin equally apologized to Emelia Brobbey who was at the meeting.
Well, taking into consideration how irresponsible and deeply rooted influence the fetish priest has on Lilwin, it will take the Grace of God for this peace treaty to hold. And we all pray it does.
WATCH THE VIDEO OF VIVIAN JILL, KWAKU MANU AND BIG AKWES RESPONDING TO THE THE PRIEST'S SONG
https://www.youtube.com/watch?v=FBboZiZ2EiI
SEE ALSO: Fetish Priest Top Kay is the cause of all the recent 'woes' upon Kwadwo Nkansah Lilwin ( Details Backed with Photos & Videos)