The world, Africans and especially Ghanaians have once been entertained and inspired by talented celebrities especially by some popular music groups.
But one dark thing about some of these groups is that they easily get scattered with a little or pretty misunderstanding that will happen among them without weighing the interests of their fans and consumers.
Without mincing words, we are going to use just a few minutes to read about some of Africa's best entertainment groups which are no longer in existence in the world of entertainment and why their groups gave up.
Read Also: 

Rumor has it that Choirmaster praye was arrested for having s.ex with his wife Beverly Afaglo in a car -this is what he has to say
We will first address the collapsed of Ghanaian celebrity groups and why their group failed to remain in the air, as they say, "charity begins at home".
#1 on our list is 4×4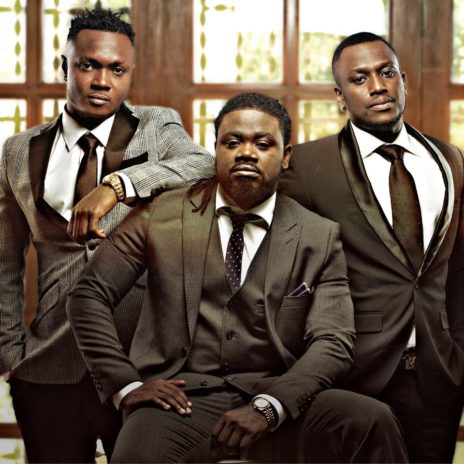 4×4 was a Ghanaian threesome singing group back in the 2000s which includes, Captain Planet (Sylvan*s Dodji Jeoffrey), Abortion who is now identified as Coded (Raphael Edem Avornyo) and Fresh Prince (Prince Tamakloe).
Well, the last time Ghanaians heard from this group was back in 2014 when they released their banger, "Dance" featuring Davido and since then, not even a ringtone has been shot by them, they have been individually releasing songs but still denied all claims that their group is dead.
Through our critical observations about the group 4×4, after the release of the track in 2014, that same year Captain Planet got married to his wife, Uche Ofodile.
Now, the question is could Captain Planet's marriage to Uche be the cause behind their inactiveness? Let's try to figure it out.
A few days ago Captain Planet disclosed that as a man you need to listen to your wife's advise because he, (Captain Planet) was once told by his wife to stay away from friends. Now think about this.
#2 on our list is Praye
Before we assess the cause of their collapse, let's try to figure out the meaning of their name, 'Praye' which is transcribed from Akan to English as 'broom'. Broom is a true symbol of unity. But one may ask what happened to that solidarity between these artists?
Without any reservation, Praye thrilled Ghanaians in the 90's and 2000's and was later named winners of the Nescafe Africa Revelation, Ghana Edition in 2004.
The trio continued to drop hits songs until Cartel Big Jay and Eugene announced that their partner, Praye Tintin had left their team.
A few years later, Eugene, one of the outlasting two got married to actress Beverly Afaglo. After Eugene's marriage to the actress, their group did not last a year before it collapsed.
However, in somewhere 2017, two members of the group decided to resurrect the team but Eugene refused and according to Praye Tintin in an interview, Eugene's unwillingness to rejoin the group is because of his wife's influence.
Now, from Ghanaian groups, let's jump to check on some other celebrity groups in Nigeria.
Let's start with P-Square
P-Square was a Nigerian popular hip-hop and R&B duo of identical twins Paul Okoye and Peter Okoye. They produced their own songs under Square Records.
Their partnership was very fantastic as the duo joined voices and moved people from all over the world and received a lot of awards.
However, with an unfortunate encounter, the twin brothers, around 2014 began to overthrow the saying which goes like "blood is thicker than water", the twins separated and became worse enemies to each other.
Once again, the big question here is that what on earth could be so powerful to disband two identical twin brothers?
Here, we also noted that the relationship between these brothers started to fade away a few months after one of them, Peter Okoye got married his wife, Omotola Lola Okoye.
Peter had chosen his wife over his brother because he disclosed on his social media page that his brother, Paul does not respect his wife and that was the reason behind their split.