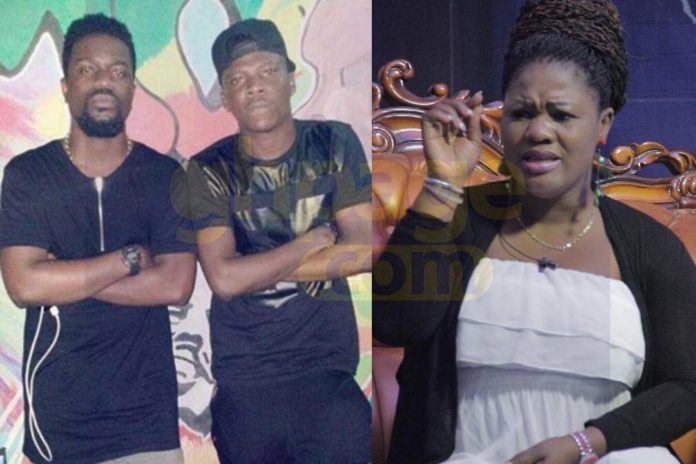 Gospel singer formerly known as Christiana Love has revealed that she would love to feature dancehall act Stonebwoy and Ghana's fastest rapper Sarkodie on her next album.
According to Obaapa Christy in an interview with Accra-based Hitz Fm disclosed that aside listening to Gospel music, she also listens to songs from the other genre of music and that she listens to Samini more and even tries to use his lines during some of her performance.
Also Read: Photo: Gospel Musician Obaapa Christy Ordained As Reverend Minister
"Apart from the gospel, I sometimes listen to other genres. I used to fuse some of Samini's lines into my songs when performing on stage because they were amazing, they made the songs more enjoyable.
She went on to declare her love for some reggae rhythm but because of the foul language, it contains she can't listen but enjoys the ones without those bad languages.
Also Read: I Don't Have Any Regrets About Divorcing Pastor Love – Obaapa Christy
"Especially that reggae rhythm kind of thing. Most of the songs are too vulgar so I can't listen but some of them are relatable because they are about life in general. Stonebwoy's performance and songs are amazing".
She finally declared her interest of featuring the two Ghanaian acts on her next album
"I'd really like to collaborate with Sarkodie and Stonebwoy on my next album." She said on Hitz FM.