For the past one week, the most trending entertainment news in Ghana is the scuffle between the CEO of Rufftown Records, Ricky Nana Agyemang known in showbiz as Bullet of Ruff and smooth fame and Nana Opoku Kwarteng, the father of the late Ebony Reigns, the reigning VGMA artist of the year.
According to Nana Opoku Kwarteng who has been up in arms against Bullet, Bullet has been cheating her daughter of the earnings that should have rightly gone to her per the contract. He claims Bullet has been cheating her late daughter. He has even hinted he suspects Bullet has a hand in the death of her beloved daughter.
SEE ALSO: Bullet insulted Ebony with abusive words like 'Kurasini,villager,spoilt child'-father
In his defense, Bullet listed the 9 main things he has done for Nana Opoku Kwarteng ever since Ebony died that he has never received even a thank you from the man many have nicknamed "Greedy". Bullet has ended washing his hands off all Ebony Reigns activities including releasing her unreleased songs which he promised doing at her One-week celebration.
All these back and forth between the two men who mattered most in Ebony Reigns life has reawakened all the numerous unanswered questions on the death of the 21-year-old Ebony Reigns known in her private life as Priscilla Opoku Kwarteng. In the meantime, Ghpage.com will concentrate on just 5 major questions that need answering.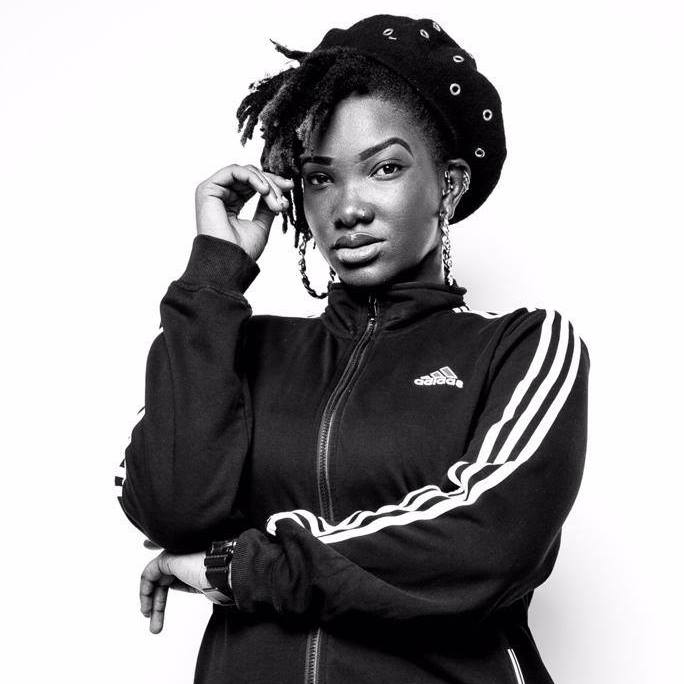 Was Ebony About To Betray Bullet? And Did Bullet Know About It?
A few months before Ebony Reigns died, the entertainment industry was rife with rumors that Ebony was in the process of ditching Bullet for another record label. Although never confirmed, there were rumors that she was being abused physically by Bullet it was never confirmed by both sides.
SEE ALSO: Ebony's father talks about how he will run his daughter's Foundation
At the peak of this alleged impending betrayal, Bullet granted an interview on a radio station and stated that "Ebony can never be ungrateful to him because he made her and can unmake her if she ever becomes ungrateful". It was not just the statement that shocked people who heard him, it was also the tone with which he said; Full of bitterness, disappointments, and anger.
Barely a month after the statement, Ebony died in a gruesome car accident on the 8th February 2018 on the Accra-Sunyani road. Was Ebony being abused by Bullet as has been said several times by Ebony's father after her death? But more importantly, did Bullet know Ebony was about to betray her as speculated? A Million dollar question…hmmm
Zylofon Media's Bailout; Was NAM1 speaking the truth?
Agreed, the timing of NAM1's bailout revelation was and is still wrong. Frankly, I will say it was needless, to begin with. But was he lying? And if he was not, does that not raise several questions? Yes, it does!
A day after Ebony's death, NAM1 tweeted that Ebony had contacted him and pleaded with him to bail her out of the Rufftown Records label. NAM2 revealed he was set to pay Bullet off with an amount of $100,000.
If NAM1's revelation was true, don't you think fans of the late Dancehall artist deserve to know why she so desperately wanted to leave Bullet and his Rufftown Records?
SEE ALSO: Bullet's Replacement For Ebony Reigns Angers Fans For Copying Ebony In A New Video [Watch]
If all was well at Rufftown Records, how come they didn't know Ebony was traveling out of Accra, a day before she was set to go on her first international tour?
At the time of her death, Ebony was one of the highly rated musicians in Ghana and definitely the most valuable musician on Rufftwon Records label. Yet, somehow, the management didn't know the where about of their artist? Even worse, Ebony was set to leave the next day to the States to start her first ever international tour.
And Bullet and his Rufftown Records is telling us all was well between management and Ebony Reigns? Well, this question needs answering.
Was Ebony being sexually harassed?
Before Ebony died and even after her death, there have always been rumors that Ebony was sexually abused in the industry. In fact, some even alleged she was being sexually abused at her own record label.
Carefully reading NAM1's bailout tweet, you could see he subtly suggested that Ebony was sexually being harassed. Part of his statement reads: "We should pay close attention to our female artists". Did Ebony during the supposed negotiation confided in NAM1 that she was being sexually harassed at her record label? Million dollar question too.
SEE ALSO: Bullet exposes Ebony's father's greed with shocking evidence as he breaks his promise to Ebony
Finally, let's discuss the driver who 'killed' Ebony Reigns, Frank Kuri, and Vondee. Who is he?
For some strange reasons, the driver who took Ebony and her friends to Sunyani has been left off the hook. Nobody has bothered to ask more about him and why he was the person who took Ebony to Sunyani when he is not the official driver of the Dancehall artist. We were even told that was his first time of driving Ebony Reigns and it beats imaginations; why him?
He claimed after the accident it was a 207 passenger pass that caused it but eyewitness revealed there was no 207 passenger bus around. In fact, eyewitnesses accused him of reckless driving. To date, we don't even know how he escaped from the car Ebony and the others perished in.
There are too many questions surrounding this mysterious driver that need answering. It just strange how he escaped from the gruesome accident without a 'scratch' from what we have gathered. And lastly, who owns the car they had the accident in.
Too many many many questions with little answers. Maybe one day we will know what really led to the death of the 90sbadgurl.
SEE ALSO: Ghanaians react to amounts Bullet paid artistes who performed at Ebony tribute