The late Maxwell Adam Mahama was gruesomely murdered by the residents of Denkyira Obuasi when he was stationed there to prevent the activities of illegal miners (Galamsey).
The residents led by their Assemblyman organized and lynched Major Mahama and later torched his body when they saw him jogging on the streets wearing a sidearm. SEE DETAILS HERE
Ghanaians cried out and demanded justice for the late Major Mahama and his family. Subsequently, over 30 people were arrested in connection with his murder.
Some were released by the court for being innocent whiles 19 others have been remanded at the Nsawam prison whiles investigation continues.
Meanwhile, the Ghana Police Service has arrested one Mr. Emmanuel Baiden who was trying to flee the country through the Elubo border in the Western Region.
SEE ALSO: Here's the punishment court has charged Captain Mahama's Killers so Far
Mr. Emmanuel Baiden was on the wanted list of the police in connection with the murder of Captain Mahama so when the police got informed by a resident in Elubo that Mr. Baiden was trying to flee through the Elubo border, they quickly rushed in and arrested him.
The suspect was arraigned before the Accra Central District Court today after being charged with murder.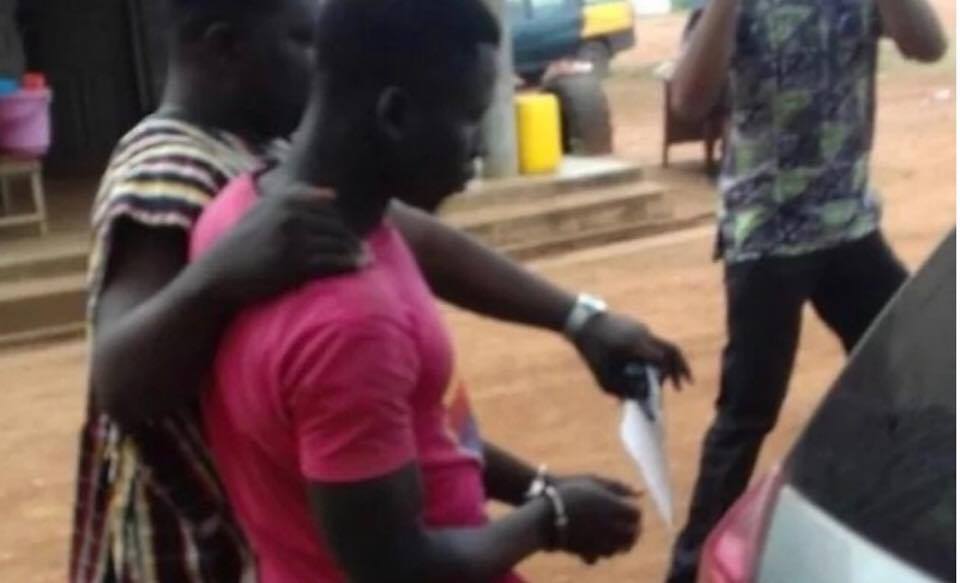 The court has adjourned the case to 25th September 2017 by the presiding judge, Walanyo Kotoku after DSP George Amegah, the prosecutor requested the court grant more time for further investigation into his alleged involvement. Meanwhile, the suspect has been remanded at the Nsawam Prison.
With his arrest, the suspect Mr. Emmaneul Baiden becomes the 20th person to have been arrested and remanded in connection with the death of Major Maxwell Adam Mahama.
SEE ALSO:To my King — A touching tribute by the wife of Major Maxwell Mahama