A 20-foot square statue of the late Major Maxwell Adams Mahama has been unveiled in commemoration of the murdered soldier.
The statue was erected at the Aiport Hills roundabout and was unveiled by the Minister of Defence, Dominic Nitiwul.
ALSO READ: Major Mahama wife's message to him 2 yrs after his murder draws tears
The unveiling ceremony was attended by Major Mahama's family, the Ghana Armed Forces and the Ministry of Defence.
The ceremony also marks two years since the gruesome murder of Major Mahama at Denkyire Obuasi on 29th May 2017.
See photos below;
ALSO READ: Airport Hills roundabout to be renamed after Major Mahama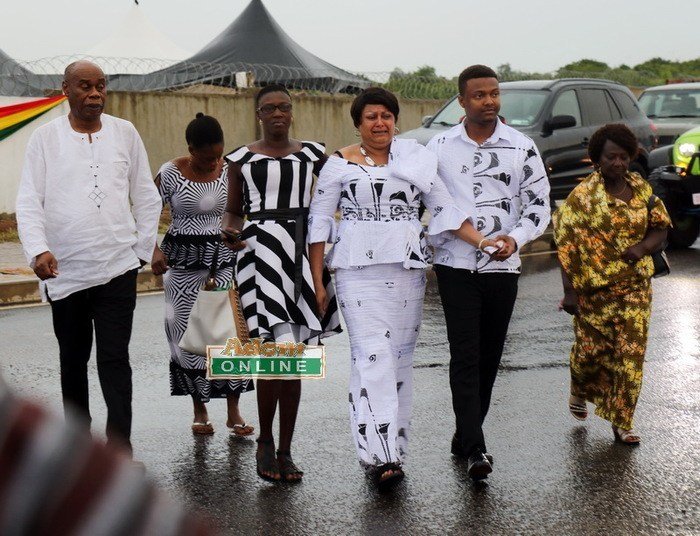 ALSO READ: Shatta Wale and Wendy Shay cruise in his new Ferrari
Unveiling the monument, the Defence Minister urged Ghanaians to put an end to instant justice.
A trust fund was also set up to cater for the murdered soldier's wife and children. The President of Ghana, Nana Akufo Addo made a personal donation of 50,000 cedis towards the fund.