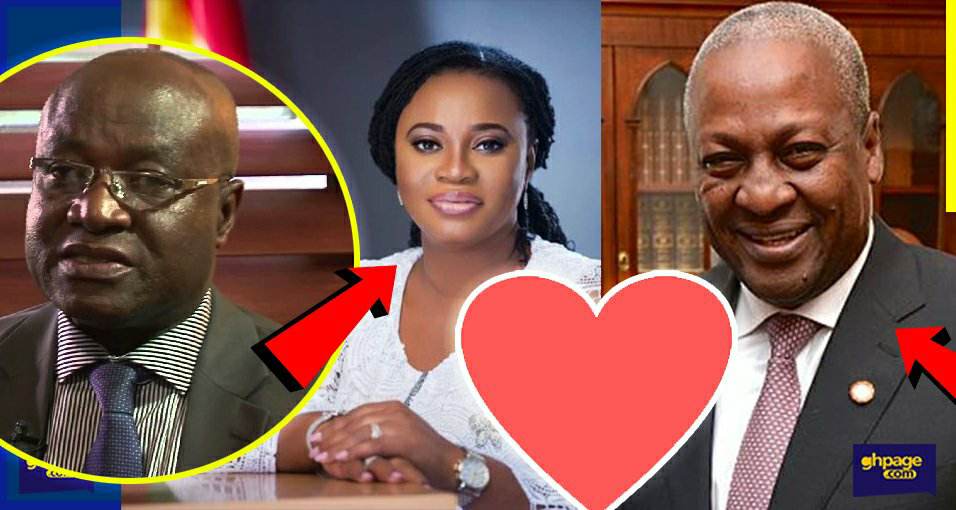 The Majority leader of Parliament Hon. Kyei Mensah Bonsu has revealed in a new interview that the former EC chairperson Mrs. Charllote Osei was indeed the girlfriend of former President John Dramani Mahama.
Hon. Kyei Mensah-Bonsu who was speaking on issues about the new nominated chairperson of the Electoral Commission Mrs. Jean Adukwei Mensa who the opposition has stated that she is friends with the President Nana Addo Dankwa Akuffo Addo.
Also Read: All you need to know about newly nominated EC boss Mrs. Jean Adukwei Mensa
Reacting to this statement, the majority leader stated the when Charlotte Osei was elected as the EC chairperson, his party questioned the rationale for selecting her since she was not fully a Ghanaian because her(Charlotte Osei) mum was a Nigerian and her father was half Ghanaian.
But she was given the position because she was in a relationship with former president Mahama. When asked by the host if what he said was true he replied saying he knew the two used to date but he can't confirm if they were still dating after she was elected.
Also Read: Akuffo Addo jabs Charlotte Osei says she is not above the laws of Ghana
Listen to the audio below;