Actress and Entrepreneur, Salma Mumin has debunked allegations of going for Juju in Benin to drain money from men, says she makes her money from food business as an entrepreneur.
Ghpage.com in few hours reported to you an allegation from a certain IG user who claims Salma and Moesha have both been traveling to Benin for 'juju' to enable them to charm men and chop all their money.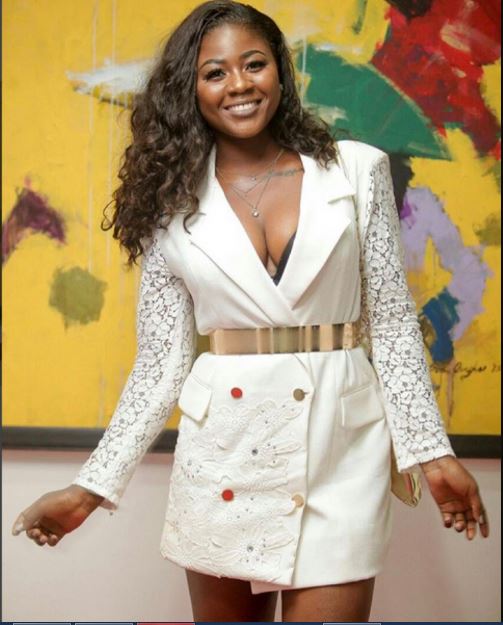 In the IG user's allegation, it was pointed out that not only Salma and Moesha have been doing this but most of our so-called celebrities trade their bodies to finance their high élite lifestyles and then hide behind a less than profitable 'business' they claim to own.
However, the actress in response to a question by a famous IG page 'thosecalledcelebs', on her means for her extravagant lifestyle has ridiculed the allegation that she trade her body to finance her high élite lifestyle.
Salma in her Instagram post responded to the question with a comment that she's not chopping any man's money but rather depends on what she makes from her own hard work.
She added that the fact that she is not posting anything about her sweat doesn't mean she is not working and that call for people to keep mute on her lifestyle as she is answerable to no one on the kind of life she lives.
Read the screenshot from IG comment…
Well, Mumin in her comment also set the light on a long-term allegation that has been in the minds of many people that she is in a serious relationship with the Kofas media director-Mr Kofi Asamoah.
Ghpage.com recently published a story that the creative director of Kofas media, Kofi Asamoah and actress Salma Mumin have been lovebirds for a while and might sooner than later seal it with a marriage.
However, the beautiful actress has now rubbished all the allegations in the air saying there is nothing going on between them so people should stop spreading those false allegations.
Salma Mumin in her clarification comments explains that she had tried everything possible as a girl to live a good and decent life and will not depend on any man for survival.
Well, do you accept Salma's clarification comment on her relationship with the Kofas media director-Kofi Asamoah per the things that have happened recently?