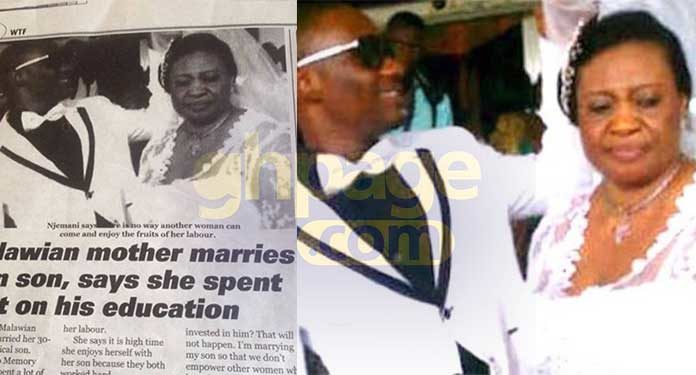 A 47-Year-old Malawian woman, Memory Njemani has married her biological son who is aged 30 for the reason that she spent all her life savings on his education.
According to Memory Njemani, she can't stand to watch another woman come and marry her son after spending a lot on his education saying that it is high time she enjoys the benefit they both suffered together.
read also: 'You have low sperm count and can't give birth' – Agya Nkuto insults Akwasi Awuah
"I invested a lot of money in the education of my son. Why should another woman be married to him and enjoy the hard work I invested in him? That will not happen. I'm marrying my son so that we don't empower other women who have been aborting " she lamented.
The two have since married and are staying together.
See the photo below…
read more: Afia Schwarzenegger call Ebony's dad greedy, blasts Bullet and disses Wendy Shay