The Ellembele Police in the Western region has arrested a man for allegedly attempting to sell his son to the city's National Democratic Congress (NDC) constituency Chairman, Alex Mahama.
The middle-aged man, who gave his name as Samuel, was said to have told his friends at a 'drugs ghetto' that he was looking for someone to buy his son because he was a stubborn child.
The NDC chairman for Ellembele constituency, Alex Mahama, who had a tip-off of the man's intention, feigned interest and arranged a meeting with the father of the child at the Melvina Lodge at Ellembele.
He informed the police at Anyinase about the incident following which an officer was assigned to him to help effect the arrest of the suspect.
Upon arrival, an assembly member of the Awiebo electoral area posed as a buyer in an attempt to help police to effect an arrest.
Mr Mahama explained that Samuel, along with an accomplice, bargained with the assemblyman for the sale of his 14-year-old.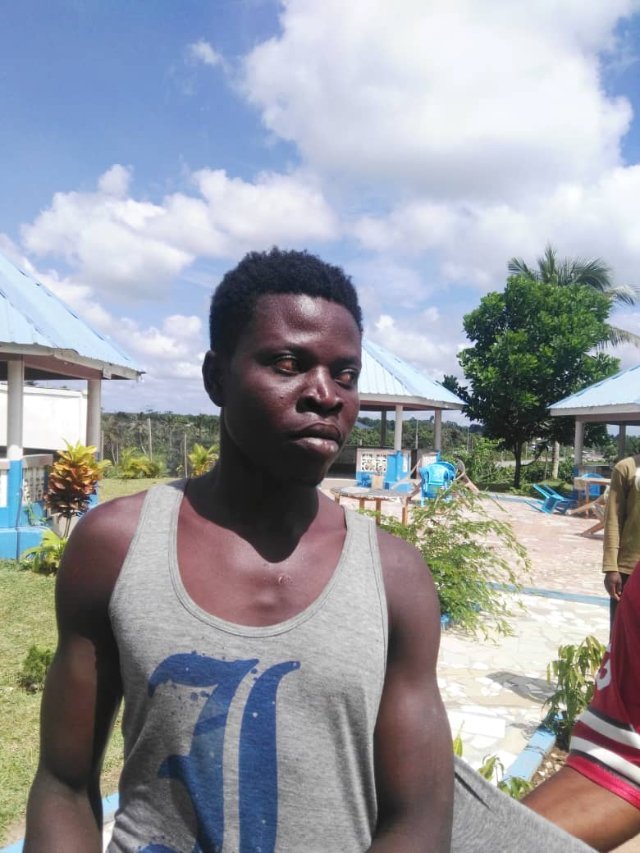 read also: Otwinoko exposes two popular Pastors in the country
The father offered his child for GH¢100,000 but later settled for GH¢60,000. When they closed the deal, Mr Mahama recounted that the two suspects went to get the child and gave him to the assembly member.
At the venue, the assembly member and the two suspects bargained and agreed on 60,000 cedis after which the accomplice left the scene to bring the 14-year-old boy while the father stayed at the hotel to have dinner.
The Police were signalled and just when the accomplice brought the boy to the hotel, the Police moved in and arrested the two.
The suspects have since been placed in police custody pending further investigations.
read also: Nana Aba Anamoah's beautiful sister lits up the internet with hot photos