This is one of the many reasons that attest to the fact that blood isn't thicker than water and some outsiders can be more loyal and sensible than family members.
As I've always said, it is better to hire a company to work on your building project for you whiles you're abroad than to entrust your funds into the hands of family members be it mother, father, sister or brother.
This level of betrayal can break the man forever and might even force him to disown his entire family for the better because after all none of them has his interests at heart.
READ ALSO: Nana Tornado exposes Afia Schwar over her alleged brother's death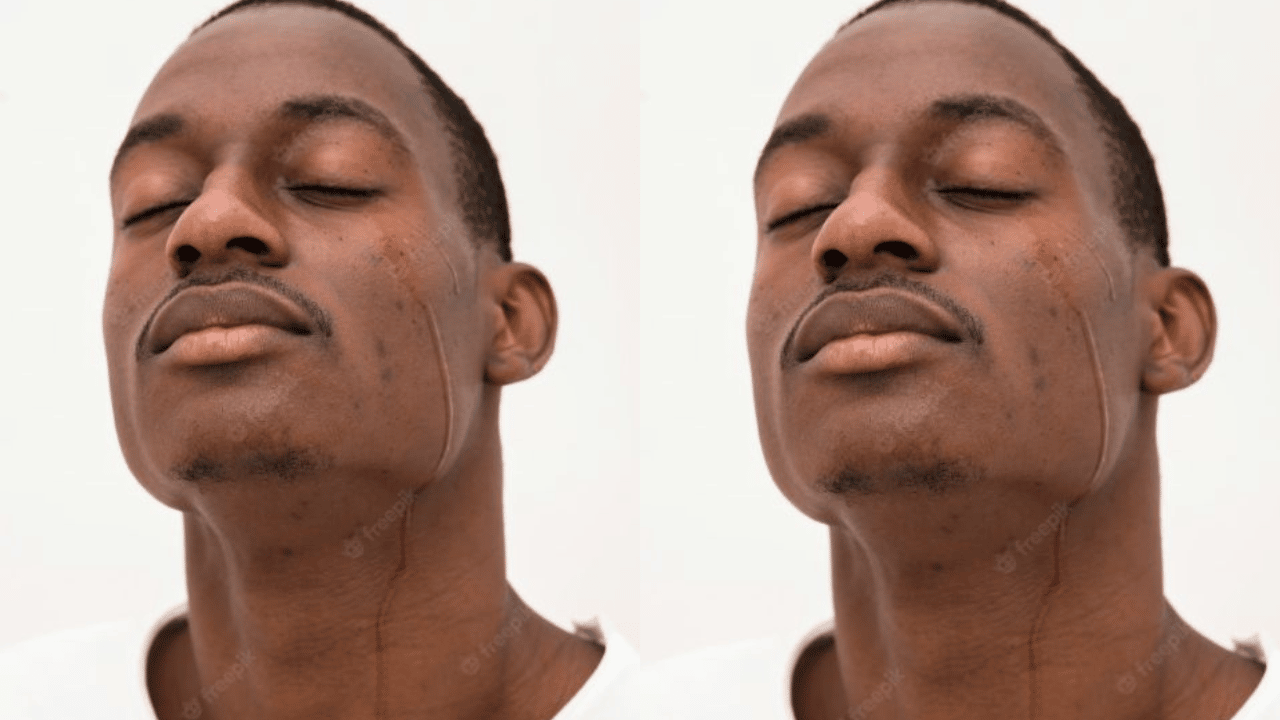 A young lady on Twitter with the handle name @Inzaghi1 has taken to the microblogging platform to narrate how a Spain returnee was left in shambles after returning home and discovering that his mom and brothers have squandered all the money he sent them for the construction of his house.
Aside from sending them money for his own house, he also sent them additional money for their family house but they built none of the two houses.
The lady wrote;
8.30am: A man is crying & screaming in Oregun, apparently he just came back from Spain & all the money he's been sending to his people to build a house is no where to be found. He said he's been gone for 15yrs and his mother & brothers have nothing to show him..
People are in traffic & foot soldiers have gathered , I had to roll down to see what's going on. I haven't seen a man cry this much, he said he feels naked and empty.. All his life savings gone, he sent them money to build his personal house and 4 flats so they can earn income.
READ ALSO: Popular Ghanaian comedian SDK loses mother months after losing father
I grew up watching a lot of these stories in Kuamwood movies but seeing this in real life is so sickening.
Check out the reactions of some social media users who still can't believe that a mother of all people can betray her own son in such a cruel manner…
tedandnelrealtors – It's obvious that some people in diaspora trust their families, which is good, but this level of betrayal saddens the heart, which is why its advisable professionally to use a realtor who'll recommended you to "TRUSTED BRANDS". We rise by lifting others!
scentsatique.ng – Some family members ain't it at all. And sometimes it's okay to cut them off. Awon family members isonu. Entitled, manipulative, d€vlish, self-centered set of people. It's always the people close to you! People who ought to understand your struggles. Mtcheew…

britex_stitches – Well I think things don't just happen,he has seen signs but refused to have a second taught, if you know your family well and you can't trust them,for your own sanity use outsiders or betterment still use a building engineer and help yourself. Na person when family never show shege dey carry them like Gold, agencies can help you.
cruise_rapper01 – God forbid after someone suffer cross sea that was not departed by Moses u spend the money anyhow na devil go receive u

magicalmoments_spa – I will always say "family is those that
have proven their loyalty over and over again!! Family is
those that will cry your cry!! Not just those born through
same mother. I hope he heals from this hurt tho…
READ ALSO: Ajagurajah in trouble as man with his bathroom video threatens to leak online