When talking about expensive cars, the names of Kennedy Agyapong, Mahama Ibrahim, Kenpong are and the likes are the ones we hear often.
But a young man by name Ibra has shattered that record. When i first heard of Ibra and his fleet of expensive car collections which he flaunts on twitter , i was amaze how someone who is barely known in Ghana could amass such wealth.
Don't get me wrong, but mostly when you see such expensive cars on the roads of Ghana, it either belong to a entertainment celebrity, a business guru or a politician.
READ ALSO: From Grass to Grace – Shoemaker to cassette Seller-Osei Kwame Despite…
But not in this case. The expensive cars which collectively cost millions of dollars belong to Ibra, a 31-year-old Ghanaian who resides in Dansoman, a suburb of Accra the capital city.
His cars, all sporting customized number plates, range from a G-Wagon (estimated cost of $140,000), a Bentley (estimated cost of $180,000) a Mercedes GTS (estimated cost of $130,000),
a Rolls-Royce Wraith (estimated cost of almost $300,000), a Mercedes SLC (estimated cost of $80,000), a Ferrari 458 Italia (estimated cost of $240,000) and an Audi R8 (estimated cost of $170,000) amongst others.
Besides the cars, Ibra occasionally posts images of himself flying first class around the world.
READ ALSO: Meet the 10 Beautiful Wives Behind The Success Of Ghanaian Male…
By all indication, Ibra is a millionaire and Ghanaians had no idea. His occupation, however, is unknown but by all indications, hard work really pays.
CHECK OUT IBRA'S CUSTOMIZED CARS
READ ALSO: Allegedly, These 4 Ghanaian Celebrities Have Very Small D.i.cks…SEE PHOTOS
READ ALSO: Meet The 8 Richest Young Guys In Ghana| Their Cars, Mansion & All Their Properties (Photos)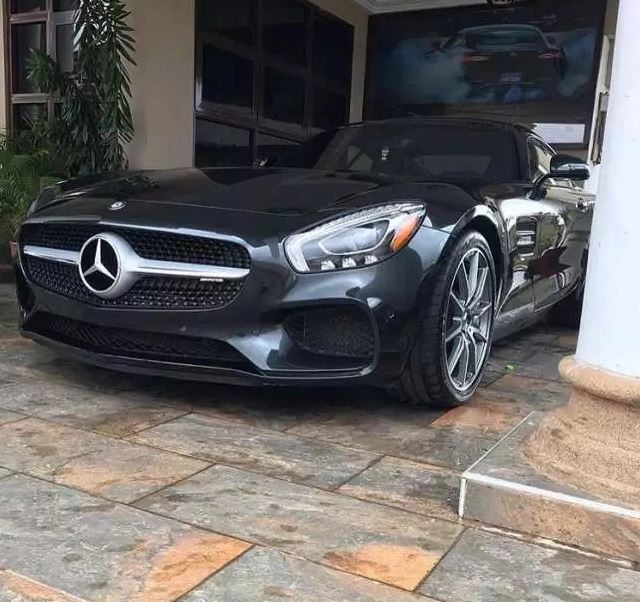 READ ALSO:2017 RTP Awards: Full List of Winners [+Photos]
Scroll down to SEE MORE CARS ON NEXT PAGE