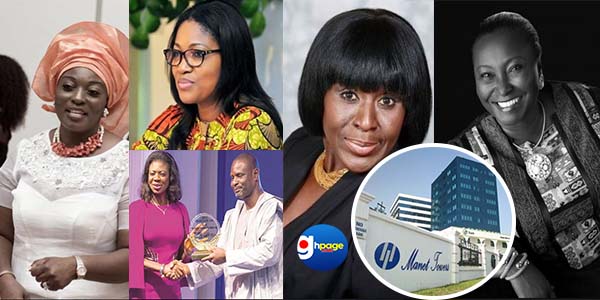 Ghana and the African continent as a  whole are characterized by unequal distribution of wealth. Many Ghanaian women face high rates of poverty. However, some of them are super rich.
The current generation of Ghanaian women are ambitious and are eager to reform societies, build industries and rewrite history. Ghana has produced few rich women. These women are highly influential in Ghana, Africa and the world as a whole.
READ ALSO: Forbes Ranking:Richest Pastors in Africa and their assets 2017
Below are the first 5 richest women in Ghana, their net worth, and source of wealth
5. Grace Amey-Obeng
Source Of Wealth: Cosmetics (FC Beauty Salon & Cosmetics)
Net Worth: $100 Million
Overall Rank In Ghana Richest Position: 79
With an annual turnover of $ 15 million, The FC Group employs more than 98 people. The Group has more than eight branches in Ghana and exports to Nigeria, Burkina Faso, Togo, Ivory Coast, Switzerland and the United Kingdom.
The Group's subsidiaries includes FC Beauty College, Ghana's premier beauty therapy training institution, FC Cosmetics Industries, manufacturers of
Forever Clair skin care, hair and makeup products, and FC Skin & Beauty Klinik which offers beauty and wellness services to its clients.
4. Gifty Lamptey
Source Of Wealth: Fertilizers (SIDALCO)
Net Worth: $135 Million
Overall Rank In Ghana Richest Position: 69
SIDALCO is one of West Africa's largest fertilizer distributor and Gifty Lamptey is the largest individual shareholder of the company.
The businesswoman inherited an estate and the fertilizer company thereby jumping her into one of the richest women in Ghana and 69th in the whole of Ghana.
FLIP THROUGH THE PAGE TO SEE ALL THE LIST