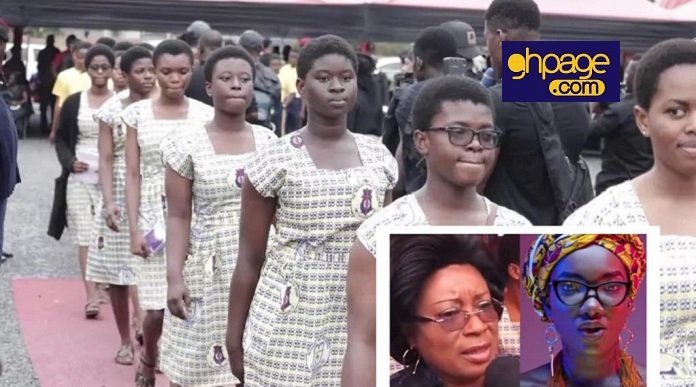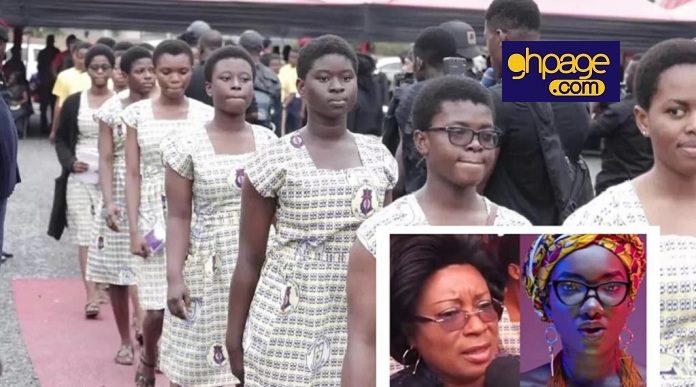 The headmistress of Mamfe Methodist Girls Senior High School, the Senior High School the late Ebony Reigns attended, Mrs. Sylvia Laryee has stated that she did not see anything wrong with the choice of words Ebony Reigns used in her songs as people have been criticising her for.
Mrs. Sylvia Laryee in an interview during the funeral of Ebony Reigns yesterday, 24th March at the forecourt of the State House stated that she didn't hear any profane words in Ebony's song despite the backlash from Ghanaians that she was a deviant and profane.
SEE ALSO: Video: You Will Weep Watching The Video Of Ebony Reigns Laid In State
"I was very proud of her and I saw nothing profane about her songs. In fact, we were even expecting her during the SRC week but she died a week before," the headmistress said
Describing who Ebony Reigns was during her schooling days, the headmistress of Mamfe Methodist Girls Senior High School said Ebony was an academically good student, a good entertainer who could even, rally her seniors for entertainment.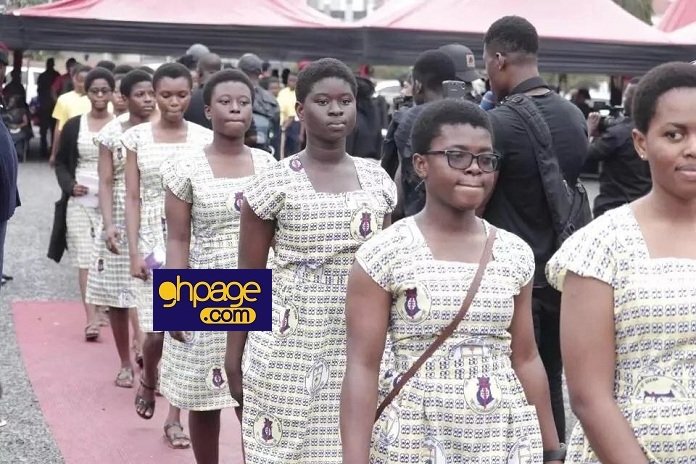 SEE ALSO: Photos: Fella Makafui Was The Most Well Dressed Celebrity At Her Best Friend, Ebony's Funeral
She, however, added that just every just every student, they sometimes broke the law and were disciplined when the need be.
The student band from Mamfe Methodist Girls Senior High School were present with their headmistress to pay their last respect to their late colleague. They played some of Ebony's hit songs in honor of Ebony.
SEE ALSO: VIDEO: Ebony's School mates from MEGHIS reads her Tribute and performs 'Maame Hwe' with Live Band