Paris Saint-Germain (PSG) has given Lionel Messi a two-week suspension following his unauthorized vacation to Saudi Arabia.
The Argentine striker, who made a splashy move to PSG last summer, is rumored to have left without the club's consent to visit the Middle Eastern nation.
The news has shocked the entire football community, with many believing that Messi's time in Paris may be coming to an end. According to reports, the club might even preemptively void his contract, thereby terminating his PSG career.
Messi has already stated his desire to play football in Saudi Arabia, thus his visit there has generated controversy. He serves as a tourist ambassador for the country, which has recently come under fire for its record on human rights.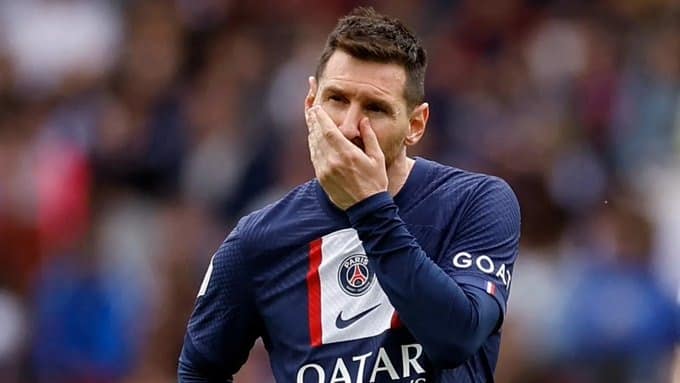 Due to the suspension, Messi will be unable to play against Troyes and Ajaccio, endangering PSG's chances of winning the Ligue 1 championship. With five games left, the Parisians are still in the lead, but only by five points.
The suspension comes at a time when speculations suggest that Messi could make a sensational comeback to his old club, Barcelona, and his future at PSG is uncertain. But it's still unclear whether the Catalan powerhouses have the resources to close the deal.
For the time being, Messi will be hoping to rejoin PSG as soon as possible and assist the group in winning their first Ligue 1 championship since 2019. The course of this drama will be watched by people all across the world in the next days.
Messi has been nothing short of brilliant for PSG this season, scoring 15 goals and dishing out 15 assists in 28 Ligue 1 outings. The team will surely miss him, and they'll need to work extra hard to secure victory.