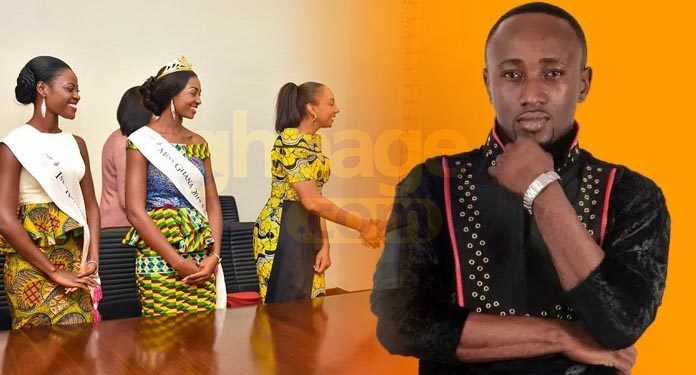 Head of Communications at Charterhouse, George Quaye, has called on industry players to use their influence to intervene in the ongoing fiasco surrounding the much adored Miss Ghana pageantry and the other forms of entertainment in the country.
He made the appeal in the wake of controversies surrounding the resignation of the winner of 2017 Miss Ghana beauty pageant, Miss Margaret Dery and other allegations made by some of the previous winners.
The beauty queen, who was crowned October 7 last year at the Banquet Hall of the State House in Accra, revealed that she is no longer interested in holding the office as Ghana's beauty queen.
Miss Dery, just after eight months as queen has sent an email to the organisers, Exclusive Events Ghana, to formally inform them of her decision.
According to her, she has not received the ultimate prized car she was promised and had to be patronising commercial bus (trotro), and also had to survive on GHc 500 monthly salary as Miss Ghana 2017.
She indicated that the pump and pageantry surrounding the whole Miss Ghana event is a sham and particularly cited Miss Inna Patty as the Chief "Scammer" in the grand scheme to exploit unsuspecting young ladies seeking a brighter future.
Speaking in an interview on Hitz FM, George Quaye stated that, "…Instead of just critiquing the Miss Ghana beauty pageant, and speaking about some of the ills that happen in some of the beauty pageants in the country, let us rather take the opportunity to urge and encourage corporate Ghana to come to the aid of the entertainment industry…"
"…Very soon theatre shows, music shows, talent shows, beauty pageants will die if we don't save the industry. Entertainment in this country is generally suffering, and stake holders must step in to solve the situation," he said.