One of the major events showbiz personalities especially players in the music industry are anxiously anticipating is the Annual Vodafone Ghana Music Awards.
As 2017 ends, so do the calendar year ends for songs which stand the chance of winning at 2018 VGMA ends. Already some artists like Ebony Reigns, Kuame Eugene, Fancy Gadam etc have been tipped to win big at the awards event.
Well, one of Ghana's music analyst, Dan Lartey editor at Flex Newspaper and manager at Remedi Consult has compiled a Mock List of 2018 Vodafone Ghana Music Awards Nominees.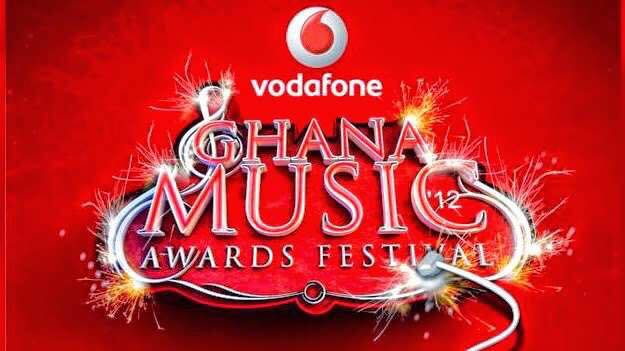 Dan Lartey's Mock list covers all the categories awarded at the annual Vodafone Ghana Music Awards organized by Charter House.
Sarkodie, Ebony, Shatta Wale, and Fancy Gadam made it to the Artist of the Year category while, Manifest, Cabum, FlowKing Stone and others are battling out for the Best Rapper.
Check out the Mock List Below and let us know what you think about the list.
ARTISTE OF THE YEAR
••••••••••••••••••••••••••••••
Sarkodie
Ebony
Joyce Blessing
Shatta Wale
Becca
Joe Mettle
Stonebwoy
Kuami Eugene
Fancy Gadam
SEE ALSO: "Berla Mundi and MzGee are ambassadors of Abortion" – Afia Schwarzenegger angrily fires
DISCOVERY OF THE YEAR
••••••••••••••••••••••••••••••••••
Kurl Songx
eShun
Obibini
Kuami Eugene
King Promise
Kidi
Ayesem
B4bonah
Magnom
Patapaa
REGGAE / DANCEHALL ARTISTE
••••••••••••••••••••••••••••••••••••••••••
Stonebwoy
Shatta Wale
Samini
Ebony
Mz Vee
Ras Kuuku
AK Songstress
HIGH LIFE ARTISTE OF THE YEAR
••••••••••••••••••••••••••••••••••••••••••••
Becca
Akwaboah
eShun
Kofi Kinaata
Kuami Eugene
Wutah
Kumi Guitar
SEE ALSO: #VGMAs2017-Internet trolls and mock Nana Ama McBrown,Berla Mundi,Zynnell Zuh,Bibi Bright and Here's why
BEST GROUP
•••••••••••••••••
VVIP
Wutah
R2Bees
Gallaxy
BEST REGGAE / DANCEHALL SONG
••••••••••••••••••••••••••••••••••••••••••••••
My name- Stonebwoy
Problem- Guru
My own – Samini
Kutu -Epixode
Hossana- Shatta Wale ft Burna bwoy
We run them- Mz Vee ft Article Wan
AFRICAN ARTISTE
••••••••••••••••••••••••
Patoranking
Mr. Eazi
Davido
Tekno
Wizkid
Toofan
HIP LIFE/ HIP HOP ARTISTE
••••••••••••••••••••••••••••••••••••
Sarkodie
Guru
EL
Donzy
Ayesem
Flowking Stone
SEE ALSO: Photos + Comments: Benedicta Gafah is getting "slayed" for slaying in a see-through white lace dress at the VGMA
FEMALE VOCALIST OF THE YEAR
•••••••••••••••••••••••••••••••••••••••••••
Adina- Makoma
Nana Yaa- Don't leave me alone
Becca – Don't know
eShun- Someone loves me
Mz Vee- We run them
Joyce Blessing- The Lord's prayer
Efya- Until the dawn
Feli Nuna – Afro magic
Ebony- Maaame hwe
MALE VOCALIST OF THE YEAR
•••••••••••••••••••••••••••••••••••••••••
Kidi- Odo
Akwaboah- Naadu
Chase-Saman
King Promise-oh yeah
Kuami Eugene- Angela
Kurl Songx- Jennifer Lomotey
Luigi Maclean- Bo noo ni
Joe Mettle- Bo noo ni
ALBUM OF THE YEAR
••••••••••••••••••••••••••••
Sarkodie- Highest
Becca- Unveiling
EL- Bar 4
Stonebwoy- E.O.M
Ebony- Bonyfied
Joe Mettle- God of Miracles
SEE ALSO: Meet The Winner Of The VGMAs Unsung Category And The Percentage He Had For The Award
BEST COLLABORATION OF THE YEAR
•••••••••••••••••••••••••••••••••••••••••••••••••
Total Cheat-Fancy Gadam ft Sarkodie
Painkiller- Sarkodie ft RunTown
Na wash- Becca ft Patoranking
Boot4Boot – Joyce Blessing ft. Obaapa Christy
Taking Over- Shatta Wale ft SM Militants
Bo noo ni- Joe Mettle ft. Luigi Maclean
One Corner – Patapaa ft. Ras Cann & Mr Loyalty
Jennifer Lomotey -Kurl Songx ft Sarkodie
Poison -Ebony ft Gadoe
Boys Boys – Nacee ft Guru
Obi agyi obi girl- Captain planet ft Kofi Kinaata
VODAFONE SONG OF THE YEAR
••••••••••••••••••••••••••••••••••••••••••
Sponsor- Ebony
One Corner- Patapaa ft. Ras Can & Mr Loyalty
Bronya- Wutah
Painkiller – Sarkodie
Taking Over- Shatta Wale ft SM Militants
Boys Boys- Nacee ft. Guru
Ladder- Lil win
Total Cheat- Fancy Gadam ft Sarkodie
Wogbe jeke(Come from far) – Stonebwoy
Angela- Kuami Eugene
Odo- Kidi
Na wash- Becca ft Patoranking
Bo noo ni – Joe Mettle ft. Luigi MaClean
Jennifer Lomotey- Kurl Songx ft Sarkodie
My own – Samini
Obi agyi obi girl- Captain Planet ft Kofi Kinaata
HIGH LIFE SONG OF THE YEAR
•••••••••••••••••••••••••••••••••••••••••
Bronya- Wutah
Bedi anko -Dada Hafco ft Paa Kwasi
Someone loves me- eShun
Angela- Kuami Eugene
Jennifer Lomotey- Kurl Songx
Dream- Kumi Guitar
Don't leave me alone- Nana Yaa ft Mz Vee
My Prayer- Gallaxy ft Kofi Kinaata
Chocho mu cho- Bless ft. Kofi Kinaata
SONGWRITER OF THE YEAR
•••••••••••••••••••••••••••••••••••••
Donzy – Pressure
Ayesem- Koti
Nacee- Paddy Paddy
Article Wan- Faya burn dem
Kofi Kinaata -Last Show
Bullet- Maame hwe- Ebony
B4bonah- Dear God (remix)
Kumi Guitar- Dream
Patience Nyarko – Eboboba
SEE ALSO: After winning Most Popular Song Of The Year,Dobble is at each others throat and this is why
GOSPEL ARTISTE
•••••••••••••••••••••••
Joe Mettle
Joyce Blessing
Patience Nyarko
Bro. Sammy
Rose Adjei
Gifty Osei
Ceccy Twum
BEST RAPPER OF THE YEAR
•••••••••••••••••••••••••••••••••••••
M.anifest- Be my woman
Sarkodie- Overdose
Cabum- Wonye Hwee
Flowking Stone- Beast
Obibini – The statement
Eno Barony- Juicy me
Kojo Cue- Pen and Paper
Shaker- Pen and Paper
HIP HOP SONG OF THE YEAR
•••••••••••••••••••••••••••••••••••••••
Be my woman – M.anifest ft Mi Casa
I'm tired- Sammy Forson ft EL, Obibini, LJ,Cabum & Kojo Cue
Beast- Flowking Stone
The statement- Obibini
Wonye Hwee- Cabum
Difference – Ayesem
New Lords-Joey B x Pappy Kojo ft Sarkodie
Sarkodie- We no dey fear ft Jayso
Pen and Paper- Shaker & Kojo Cue
Juicy me- Eno Barony
SEE ALSO: Vodafone Ghana Music Awards 2017—Full List Of Winners For 2017 VGMAs
AFRO POP SONG OF THE YEAR
•••••••••••••••••••••••••••••••••••••••••
Na wash – Becca ft Patoranking
Total Cheat- Fancy Gadam ft Sarkodie
Plantain Chips – R2bees
Odo- Kidi
Double Trouble- Vision Dj ft. King Promise & Sarkodie
Makoma- Adina
Oh yeah- King Promise
Explain- EL
Faya burn dem- Article Wan
Boys Boys- Nacee ft Guru
Joo- Gasmilla
Painkiller-Sarkodie ft RunTown
Hiribaba- Kuami Eugene ft Mz Vee
Rewind – Mz Vee ft. Kuami Eugene
Woti ati – Gallaxy
One Corner- Patapaa ft Ras Can & Mr. Loyalty
Hustle-Ebony ft Brella
GOSPEL SONG OF THE YEAR
••••••••••••••••••••••••••••••••••••••
Adom – Gifty Osei
Boot for Boot – Joyce Blessing ft Obaapa Christy
Nsreheyhey- Rose Adjei ft Nicholas Omane Acheampong
Nyame ne hene – Bro. Sammy
Eboboba- Patience Nyarko
Bo noo ni- Joe Mettle ft Luigi Maclean
BEST VIDEO OF THE YEAR
•••••••••••••••••••••••••••••••••••
Problem- Guru
Koti- Ayesem
Maame Hwe- Ebony
Jennifer Lomotey- Kurl Songx
Total Cheat- Fancy Gadam
The Lord's prayer- Joyce Blessing
Dream- Kumi Guitar
Mene woa-Becca
Efata wo- Nacee
SEE ALSO: All The Red Carpet Photos From The VGMA 2017 (The Good, The Bad And The Ugly)
RECORD OF THE YEAR
••••••••••••••••••••••••••••••
Nacee – Paddy Paddy
Chase – Saman
Kumi Guitar- Dream
Joyce Blessing- The Lord's prayer
Joe Mettle- Bo noo ni
Kurl Songx- Jennifer Lomotey
Kidi – Odo
Efya- Until the dawn
Akwaboah- Naadu
PRODUCER OF THE YEAR
•••••••••••••••••••••••••••••••••
Kaywa- Jennifer Lomotey- Kurl Songx
Kill beatz- Oh yeah- King Promise
Kidi – Odo -Kidi
Nacee – Paddy Paddy
Maleek Berry- Until the dawn- Efya
Dave Joy- The Lord's prayer – Joyce Blessing
Linkin – Dream- Kumi Guitar
Genius Selection – Saman- Chase
HIP LIFE SONG OF THE YEAR
••••••••••••••••••••••••••••••••••••••
Obi agyi obi girl- Captain Planet
Wedding Car – Opanka
Bronya ade – Flowking Stone ft Ayesem
Sarkodie – Gboza
Donzy- Pressure
ENGINEER OF THE YEAR
••••••••••••••••••••••••••••••••
Nacee- Paddy Paddy – Nacee
Willis beatz- Someone loves me- eShun
Linking- Dream – Kumi Guitar
Genius – Saman – Chase
Kaywa- Jennifer Lomotey – Kurl Songx
Dave Joy- The Lord's prayer- Joyce Blessing
Kill beatz- Oh yeah- King Promise
UNSUNG
•••••••••••
Kelvyn bwoy
Ara B
Maccasio
Renner
Fatau Keita
Akan
Kwesi Arthur
Darko Vibez
SEE ALSO: Personality Profile: Ebony Reigns (Age, Family, School, Relationship,Career, Controversies, Photos)