A couple of weeks ago, one of the major trending topics in Ghana was the interview CNN's Christiane Amanpour had with Ghanaian actress and model, Moesha Boduong.
In the interview, Moesha Boduong stated that the only way for a lady like herself to survive in Ghana is to date a man who can take care of her even if it's a married man. Moesha said:
"In Ghana, our economy is such a way that you just need a man to take care of you as a woman because you can't make enough money as a woman in Ghana". Moesha added that she is dating a married man who pays for her rent and provides her basic needs.
SEE HERE: "Moesha Boduong Is Right; We Should Applaud Her For Speaking The Truth' – Captain Smart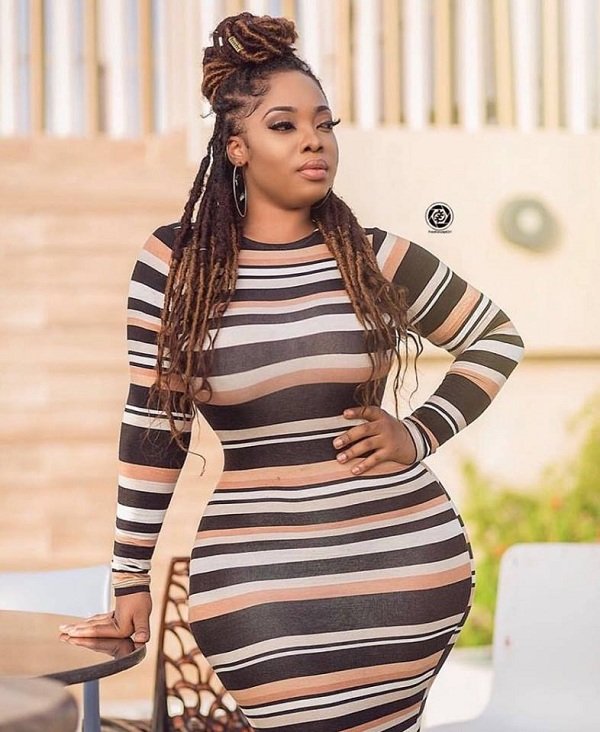 Well, that video which sparked major controversy in the media and got everyone talking was just an excerpt from the full interview Moesha Boduong had with Christiane Amanpour. The full video has finally been published by CNN.
In the interview, Moesha Boduong revealed that she is not just dating a married man and she is already deeply in love with the man.
SEE ALSO: Video: Counselor Lutterodt Disses Moesha Boduong left right center Over 'S£x for Cash' Comment on CNN
She surprisingly revealed that she is not dating the married man alone. She revealed that the man has a mistress besides her and the wife and currently she is aspiring to take the position of the mistress.
Moesha Boduong further explained that the mistress is special kind of a girlfriend who is next in line after the legitimate wife and followed by the girlfriend. She is a girlfriend now but she aspires to take the position of the mistress soon.
SEE ALSO: Moesha's 'S£x For Cash' Comment Is An Insult To All Hardworking Girls And Independent Women – Eazzy
Shocked Christiane Amanpour asked her if it's normal to date a married man and Moesha nodded in the affirmative. She added that it completely normal in Ghana for a single lady to date a married man.
Moesha also talked about girls applying vaginal gel to tighten their honeypot to give their boyfriends and husband more enjoyment.
SEE ALSO: Leila Djansi Says Women Who Are Married But Unemployed Are Just Like Moesha Boduong
It's a 40 minutes documentary of all the interviews Christiane Amanpour had with Ghanaians on her series " Sex and Love Around Around The World.
To watch just Moesha Bodoung's Interview forward to the 4th minutes (Her Interview is just 4 minutes out of the 40)
WATCH VIDEO
https://www.youtube.com/watch?v=10rD0j4V5cg&app=desktop
SEE ALSO: 9 Celebrities Who Have Admitted Or Have Been Accused Of Sleeping With Married Men