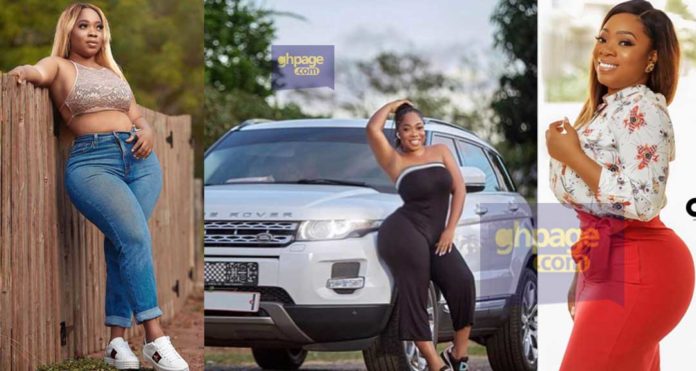 Moesha Boduong, the popular Slay Queen/actress has just flaunted the new Range Rover she acquired a few weeks ago on her Instagram page.
Sharing the photo on her page, the sexy and heavily endowed actress caption the photo: New babe ?????????
SEE ALSO: Big booty Moesha Boduong 'humbled and outshined' by a heavily endowed rising actress [Photos]
Although Moesha Boduong claims she is an actress which translate to the explanation that she bought the new expensive SUV with earnings from her movie career, her followers think she is lying.
Her critics have accused her of getting the car after one hot S.E.X afternoon session with some's father.
After all, she has confessed she is dating a married man who even has another girlfriend besides her and the wife. Just that she claims she is the favorite of all the girlfriends…lol
SEE ALSO: Big booty Moesha Boduong 'humbled and outshined' by a heavily endowed rising actress [Photos]