There have been a lot of questions on what happened to Ms Forson, the second person to be signed unto Rufftown Records after Ebony Reigns. There were a lot of hopes for her to blow like Ebony did but Ms. Forson appeared to be missing in action even after Ebony died.
A month or two after Ebony Reigns died in the gory accident, Bullet the CEO of Rufftown Records signed Wendy Shay, the current most outstanding female songstress in Ghana.
Wendy Shay took the center stage and as usual, Ms Forson was left to rot. Even, Brella who was signed at the recommendation of Ebony Reigns after he featured on Ebony Reigns' "Hustle" was nowhere to be found. It was all Wendy Shay and Wendy Shay.
SEE ALSO: Let Ebony's name rest and talk about me-Wendy Shay
Well, Ghana Page, your most authentic entertainment website has discovered the where about of Ms Forson and what really went down at Rufftown Records after Ebony Reigns died.
After Wendy Shay came on board and was put on display at last year's Vodafone Ghana Music Awards by Bullet which even angered Ebony's daddy, Wendy became the center of attraction for Bullet and all management resources were directed at her to the detriment of the others for reasons best known to Bullet.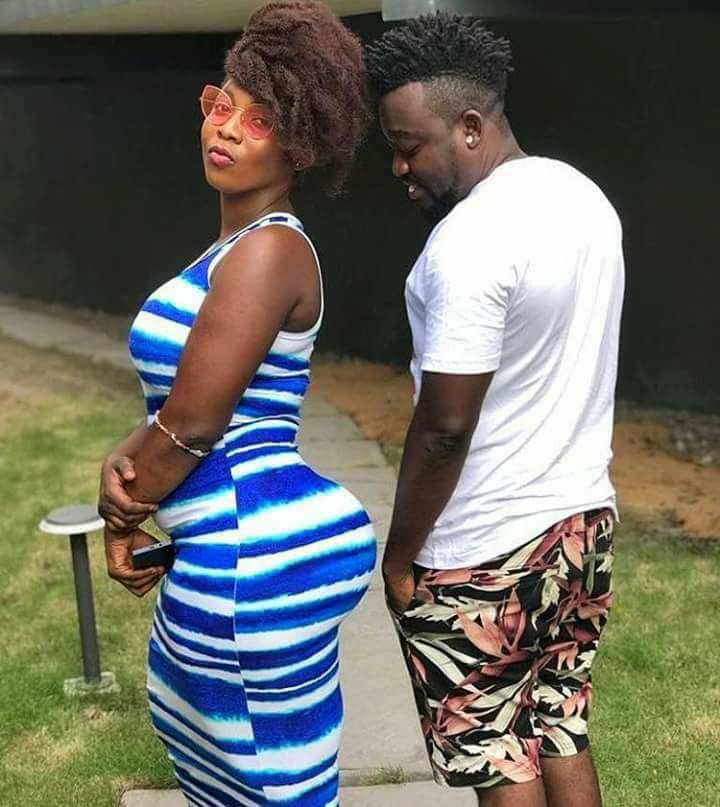 When Ms Forson realized she was missing out on her talents because Bullet and other management members refused to help her, she together with Brella complained bitterly to Bullet on several occasions but their complaints fell on deaf ears.
SEE ALSO: Bullet remembers Ebony on her 1 year anniversary
Ghpage.com source tells us at a point, her complains became irritating and she was told to leave or stay and be obedient as a good signee. According to Bullet "He knows what he is doing and Ms Forson's time will come"…whatever that meant.
Well, Ms Forson angrily left Rufftown Records about four months after Wendy Shay joined Rufftown Records and Brella also left less than a month later.
We are told she held on for a while writing her songs on her and hoping to get help soon. By the close of 2018, the CEO of Black Avenue Musik, D-Black spotted her and negotiations to get her on board started.
SEE ALSO: Wendy Shay rubbishes reports that she's leaving Rufftown record label
As at now, Ghpage.com can confidently confirm that Ms Forson is now with Black Avenu Musik. Ghpage.com is yet to know the details of the contract and what exactly Ms Forson "Did to get signed" (We all know D-Black's good taste in women…wink) but Ghana Page is digging and we will update you as soon as we get more details.
Already, Ms Forson has released a rap song "Wo Di Mi Ruff (Fvck Boys Cover) on Black Avenue Records and it's trending on Youtube. We can only wish her well.
SEE HERE: Top Rufftown management members quit over a feud with Wendy Shay
By the way, two top management members of Rufftown Records have left the label allegedly over a misunderstanding with Bullet and Wendy Shay. Artist manager of Rufftown Records, Allen Kofi Anti and Ogee The MC, The Hypeman of Ebony Reigns (Also allegedly her boyfriend) and Wendy Shay.