After rumors went viral that MTN will publish names of Qwikloan defaulters in the Dailies which they denied, photos of names and photos of defaulters published in the dailies are already going viral on social.
From a screenshot of the names and photos in the dailies making rounds on social media, names, and photos of Kossi Appiah, Eugene Hayford, Joseph Mukasa, Iddi Faried and Frank Yobal are boldly plastered on the front page.
SEE ALSO: EOCO goes after Shatta Wale's Ship House mansion, Becca's Beauty Spa and other Zylofon artists' assets
However, the image going rounds is fake from Ghpage.com checks. No names of such have been published in the dailies today, 17th January 2019. Interestingly, all the names published as defaulters are popular social media comedians.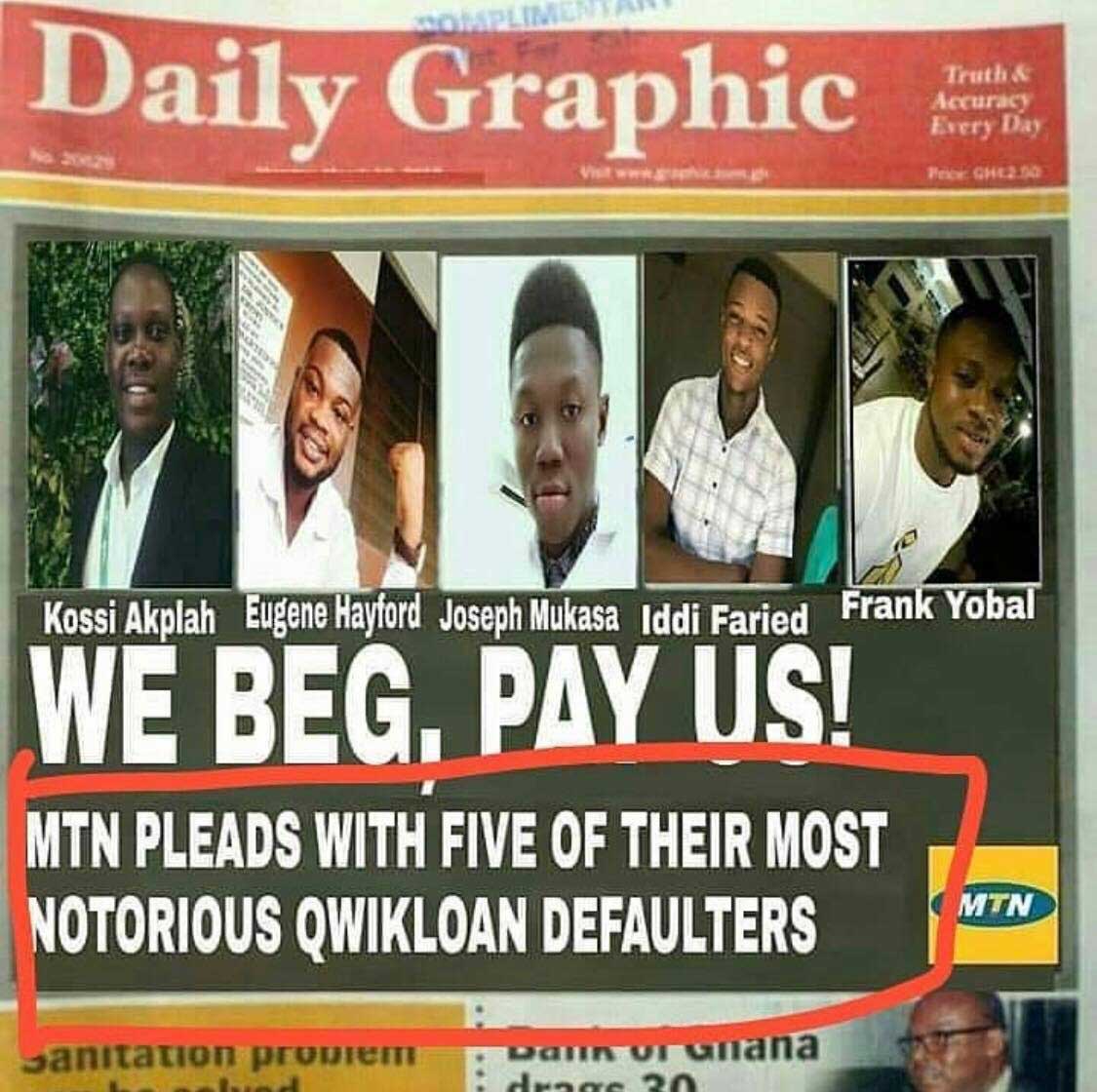 The MTN Qwikloan service is powered by AFB Bank. It gives selected MTN users up to a loan of GHS1000 to pay within a month with 6.5% interest rate with a punishment of 12.5% interest when a client does not refund on the due date.
SEE ALSO: EOCO goes after Shatta Wale's Ship House mansion, Becca's Beauty Spa and other Zylofon artists' assets