Ghanaian Pop and Jazz singer, Stephanie Benson the sister of celebrated Ghanaian singer Akosua Ahyapong has revealed that her family particularly her children are ok with her style of dressing.
Stephanie Benson has been at the receiving end of massive criticisms for her fashion sense which reveal more flesh considering the fact that she is a married woman with children.
She was the topic of discussion when she appeared at this year's edition of Vodafone Ghana Music Awards almost [email protected].
SEE ALSO: Top 10 Ghanaian Musicians Who Changed Their Names & It's Effect On Their Careers [Photos]
The 50-year-old "One More" singer, Stephanie Benson claims people shouldn't worry their head over her fashion sense because her family accepts it as who she is.
"What I wear does not affect my role as a mother or a wife. I have a wonderful family who is in support of what I do. I mean they understand the kind of person I am and the fact that whatever I put out there in terms of costumes is because I am a performer.

"They do not have a problem with my clothes so if the people I love are fine with that then I don't think, it should be a big deal," she told Showbiz in an interview.
The eldest daughter of Stephanie Benson who is also a musician and part of a UK-based girl band also added her voice to what the sensational singer said
"We understand our mom, she is a performer and so what she wears and how she wears it is part of her craft. She actually inspires me because she is confident and always stands out."
Speaking further, Stephanie Benson said:
"Back in 2011, I was a judge at the Vodafone Icons, the Divas Edition, I heard a lot of people make comments about my gowns and feathers but today, you see a lot of people wearing similar outfits posing for pictures on the red carpet."
See Photos Of Stephanie Benson Below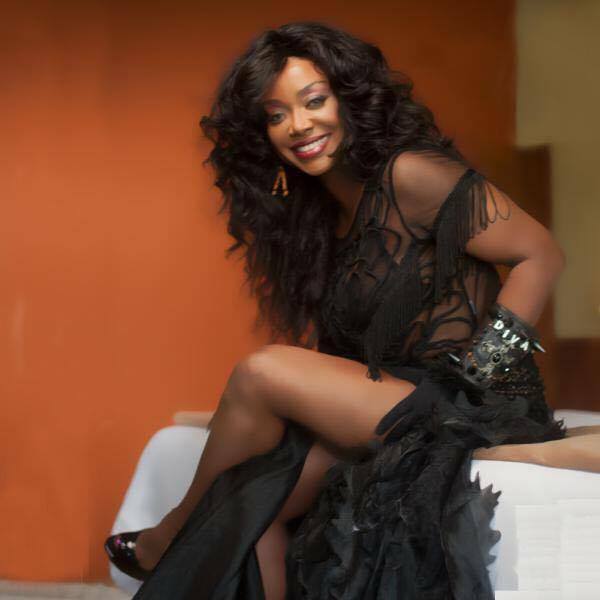 SEE ALSO:[Photos]Jackie Appiah Gives Reasons Why She Refused To Take A Photo With Her Ex-Husband