Gifty Mawuenya wife to award winning actor John Dumelo isn't taking it lightly with critics of her marriage. She recently bashed a social media user who made a distasteful comment about her recent wedding.
READ ALSO: May thunder fire me if I leave you-John Dumelo tells wife on wedding day
Gifty Mawuenya, yesterday posted a photo of herself, John, mother and father taken at her wedding ceremony on Instagram.
She captioned the post;
"Mummy and daddy". ????
An Instagram user, @tizzlin9524 for an unknown reasons  commented;
"I don't know but this wedding irritates me so much, no hard feelings tho I just don't know why… sorry".
READ ALSO: John Dumelo has a new bestie and that is me – Mrs. Dumelo
In response to this Mawunya wrote;
"I don't know why but I think this is certainly the highest form of withcraft… thank you"
SEE POST HERE:
SEE HER RESPONSE HERE: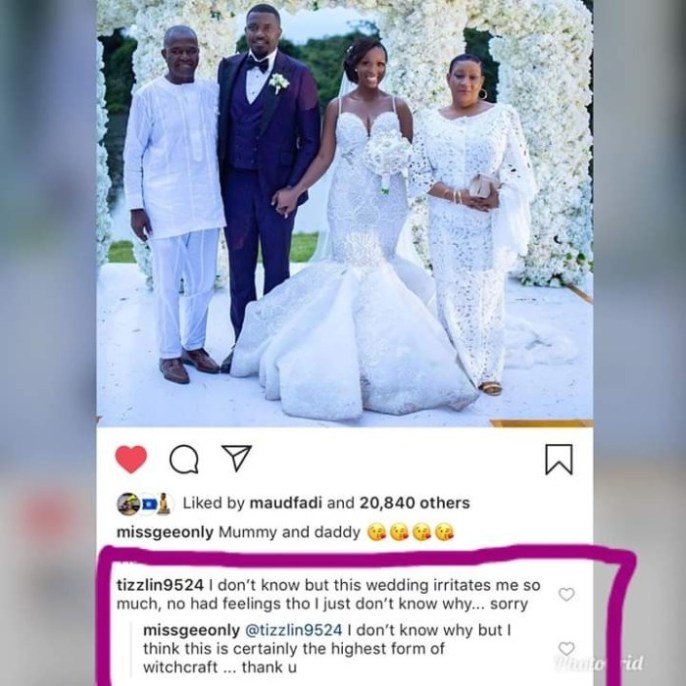 Do you think she's a witch as Gifty said?