A Nigerian woman who was allegedly pregnant for 10 long years has finally delivered a pretty little child, Ghpage.com has gathered.
Lola Orebela has been married to Biodun Orebela for years. About ten years ago, Lola realized she was pregnant with her second child. But the pregnancy kept appearing and disappearing.
First, she visited a nearby clinic and was informed she was not pregnant. However, Lola had all the symptoms of a pregnant woman.
SEE ALSO: There are Nigerians in Ghana's Police Service – Nigerian professor in University of Ghana shockingly reveals [Video]
The pregnancy kept appearing and disappearing for years. They visited several hospitals in Nigeria but they kept being told, Lola was not pregnant.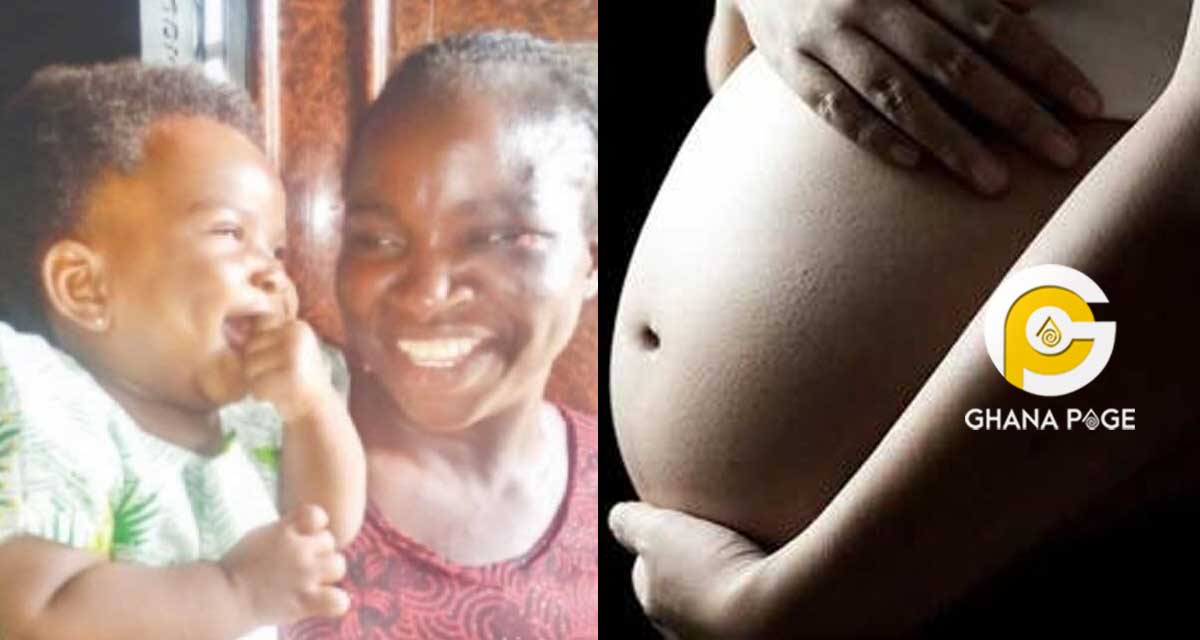 At a point, they started visiting herbalist for assistance. They spent thousands of Niara on hospital and herbalist bills.
SEE ALSO: Patapaa's Obroni P3t3 girlfriend looks like a bread which has fallen into water – Queen Peezy jabs as she twerks for Patapaa [Video]
The pregnancy kept appearing and disappearing for ten long years. It started in late 2018, a year after she gave birth to her first child in 2017.
Finally, she was introduced to a pastor who prayed and fasted with the family for days. Few days after the fasting and prayers, Lola Orebela went into labor.
Revealing it felt and how she managed to deliver, Lola said:
"There was a neighbor who was a matron, Mrs. Tijani and one Mama Chioma that helped me with the child before I was rushed to a local hospital," she said. "My husband also played a big role. He was with me throughout."
SEE ALSO: Father beats his less than a 2-years-old daughter to near death
Lola and Biodun Orebela are now the proud parents of a beautiful baby girl. Her childbirth has become a mystery and being discussed many media platforms in Nigeria