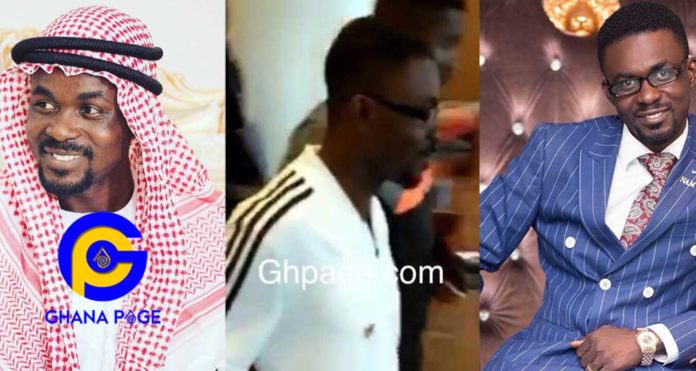 Ghpage.com has received reports that the embattled millionaire, Nana Appiah Mensah, the CEO of Menzgold who has been declared wanted by Police and is on Interpol wanted list in 194 countries has been arrested in Nigeria.
In the video received, NAM1, as Nana Appiah Mensah is affectionately called, is being escorted by armed police.
SEE ALSO: From his hideout in Russia, Bulldog attacks Akufo-Addo again for collapsing Menzgold [Video]
From the report, he was arrested in Enugu State, Nigeria and will be deportation this evening to Ghana.
This report, however, is unconfirmed and Ghpage.com is investing to find out more about the video which has been received and is fast going viral.
WATCH THE VIDEO BELOW
More soon…Stay with Ghpage.com
SEE ALSO: Meet John Ackah Blay-Miezah the man who invented '419' and robbed millions of people all over the world – NAM1's 'Grandfather'