The young man who goes around parading himself as the brother of Nana Appiah Mensah and even assaulted Afia Schwarzenegger in the UK for speaking against NAM1, Stanley Kodia has spoken about the ongoing scuffle between Ghanaians, security institutions on one side and Nana Appiah Mensah, CEO of Menzgold.
According to KOD as Stanley Kodia is affectionately called, several big men took money from NAM1 to shield him and Nana Appiah Mensah recorded them taking those bribes with his CCTV cameras and it will soon be made available to Ghanaians.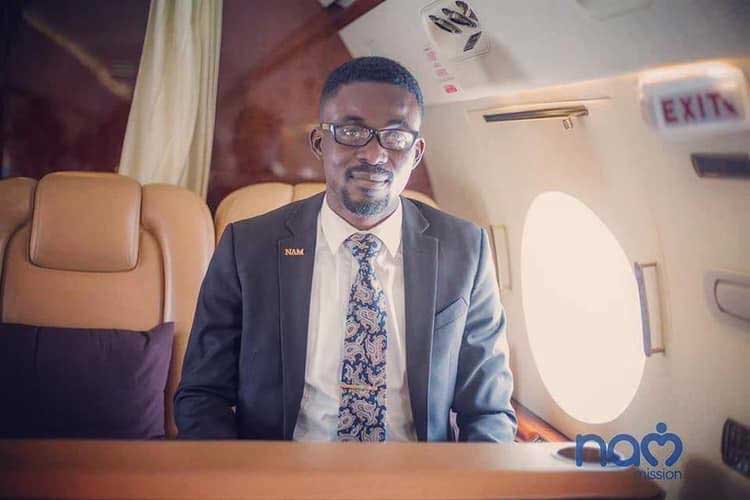 SEE ALSO: Angry NAM1 unfollows Becca, Shatta Wale, Gafah, others on Instagram-This could be the reason
KOD alleged that the Economic and Organized Crime Office Boss, KK Amoah took various sums of money from Nana Appiah Mensah during his hay days and even went as far as taking phones from NAM1.
He alleged that One Bashiru, an officer at EOCO was the one going to the Chairman of Menzgold, Fred Frimpong for these bribes.
SEE ALSO: EOCO secures court order to freeze NAM1's properties including Zylofon
The young man went on to allege that the EOCO team that stormed the various offices of NAM1 and his mothers' house went there with the sole purpose of tampering with the CCTV Cameras.
KOD claimed he has enough proof to bring big men who are now hunting NAM1 down but he has been told to hold on. He went further to add that he is not afraid to be assassinated for standing for NAM1.
SEE ALSO: $300k Signing fee & others; list of cash NAM1 allegedly spent on Becca
Watch KOD ranting below
This guy who claims to be Nana Appiah Mensah's brother is not the first person to make these allegations. Last week, NAM1's father made a similar allegation.
SEE HERE: NAM1's father threatens to expose top officials who took money from his son
According to him, big men in Ghana took huge sums of money from his son and he will expose them very soon if they continue to call his son a fraud and a thief.