Finally, Nana Appiah Mensah, the CEO of Zylofon Media and Menzgold has cleared the air on rumors circulating that he is harboring plans to contest the 2020 presidential elections.
According to Nana Appiah Mensah popularly NAM1, he has no intentions to contest for the presidency in 2020 as being speculated because he has no interested in partisan politics.
SEE ALSO: Shatta Wale jumps to the defence of Nana Appiah Mensah and Menzgold
He took a swipe at media outlets who have been making such publications to desist from it. NAM1 also stated that he has directed his legal team to contact 4syte TV for suggesting that he will be contesting for the 2020 presidential elections.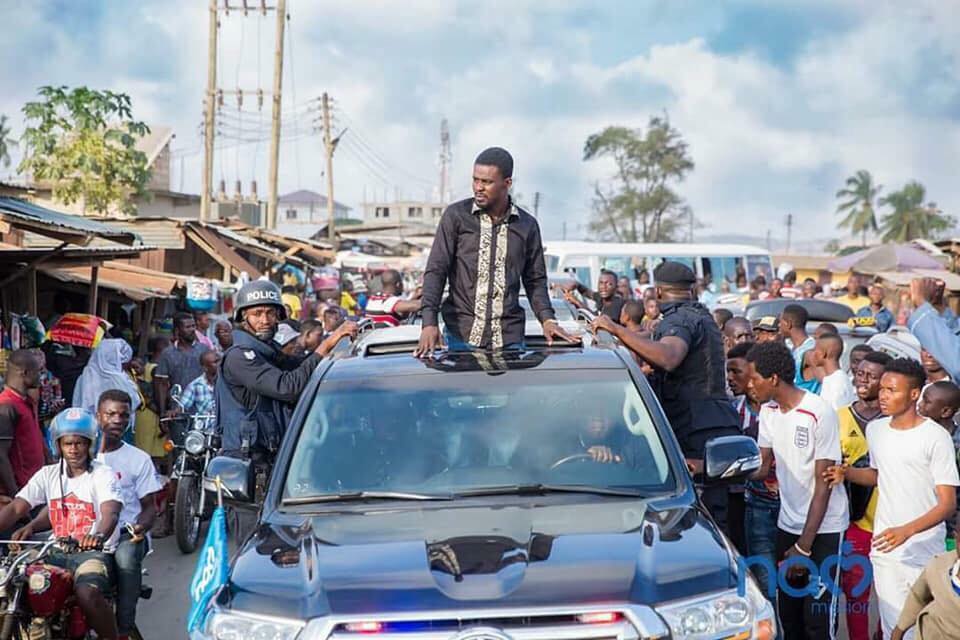 He has asked his legal team to tell 4syte TV to retract and apologize for making false suggestions on live television without consulting him or face legal actions.
SEE ALSO: Nana Appiah Mensah finally reveals the exact 'cult' group he joins in latest photo
NAM1 poured out his displeasure with the media houses circulating the rumors on his Instagram handle.
READ FULL STATEMENT FROM NAM1
"Press Statement: FAKE NEWS ALERT
My attention has been drawn to some fake news by 4syte TV this morning suggesting I would running 2020 Presidential Elections. I wish to state that the report is false and has no basis on fact.
4syte TV made no attempt to contact me before they published the news and this is completely against the ethics of good journalism. For the umpteenth time, let me state that I am not interested in partisan politics.
To action my decision, I have instructed our legal team to formally write to 4syte TV to seek a retraction and an apology. This is our last effort as all attempts we have made so far to get them to retract and apologize over the fake news has proven futile.
While I support the work of the media in the country, I would also urge extreme circumspection and diligence as fake news has the tendency of giving the wrong impression. @4syte #fakeNews 
https://www.instagram.com/p/Bm0WsX5hQIA/
SEE ALSO: 4 major actions that can spell doom for MenzGold in its 'conflict' with BoG