According to the controversial counselor and as Ghpage.com gathered from his recent interview with Kofi Adomah,Kumawood actress Nana Ama Mcbrown's marriage will not last long and will soon collapse.
The counselor granted a comprehensive interview on the Afia Schwarzenegger's issue and took advantage of the moment as he usually does to talk about other celebrity marriages.
According to the counselor, the kumawood actress married someone way below her age and Maxwell at such a young age cannot control a woman of such a caliber especially when it is "Nana Ama McBrown".
READ ALSO: VIDEO: I broke Up With My Girlfriend In Holland For Vivian Okyere Because We are So Madly In Love- Yaw Dabo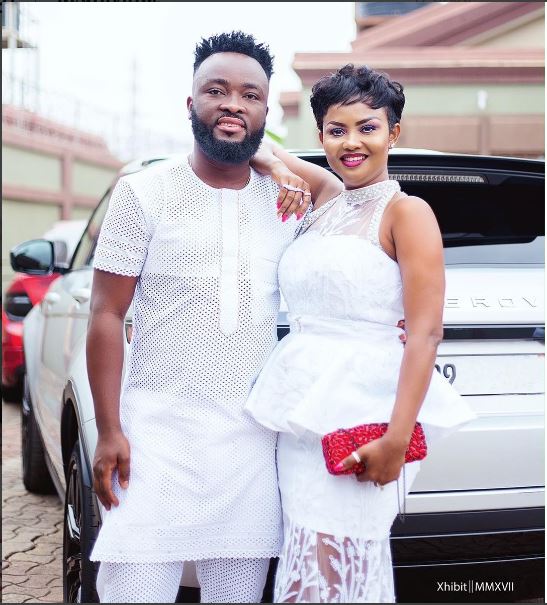 "When you marry a child, you make him suffer. That boy is too young for that woman(Nana Ama McBrown).That guy has a good future but not with Nana Ama Mcbrown.Nana Ama Mcbrown needs somebody whose age is ahead so she could live better." He said.
He stressed on the hypocrisy he sees in their marriage and stated that he can clearly see Maxwell is not in control over the marriage as it should be.
"You can't live a hypocrite life like that.When a man marries you, he must be able to take control, for the woman to feel, she is the wife.Not when the man cannot be who he is, because he is a child."He stated.
READ ALSO: Afia Schwar reacts to her [email protected] Video&Photos~Says her ex-hubby was after her money
He ended by expressing his admiration for Nana Ama Mcbrown for her artistry and fact that she makes something out of nothing as an entertainer.And stated category that, their marriage will soon collapse.
And about their age, Ghpage.com can state that Nana Ama Mcbrown turned 44 years this month whereas Maxwell, her husband is in his early 30's.
READ ALSO:Top 10 Richest Kumawood Actors/Actresses and their Net Worth
Watch the full interview.. Take note: If you want to just watch the Nana Ama Mcbrown and her marriage part– Just skip to the 52 minutes upwards