The troubles of Nana Appiah Mensah keep rising by the hour. The multimillionaire has been caught once again in fake UK Menzgold launch venue photos.
A social media user has produced a photo shared by Nana Appiah Mensah, CEO of Menzgold purporting to be an image taken by NAM1 before the launch of Menzgold UK.
SEE ALSO: NAM1 reacts to the viral Whatsapp Chat of him admitting to fraud
The Twitter User, Blema Awula, shared a photo posted by Nana Appiah Mensah shortly before the UK Menzgold launched as the venue for the event when the photo was already existing on social media as far back as January 2017.
According to NAM1, the venue was No.1 Berkeley Square, Mayfair in London.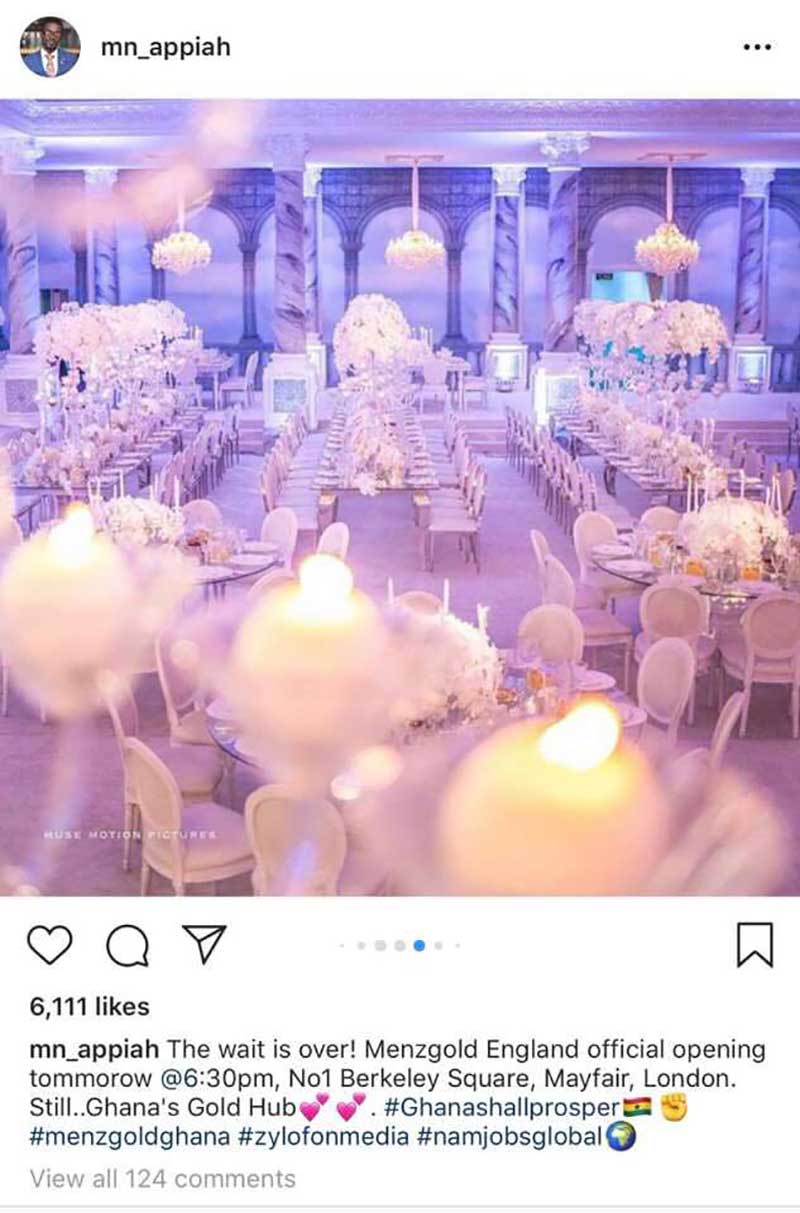 SEE ALSO: Afia Schwarzenegger threatens NAM1 over her mom's 4.3million cedis
Meanwhile, the photo was originally shot and posted by Muse Motion Pictures on January 30, 2017. The photography firm captioned the photo:
"Being a tourist is nice, but so is work, and here is a wedding shot in Doha. It's actually taking place at the brides home – who needs to hire a venue when you have this?"
SEE ASO: This is the reason why Afia Schwarzenegger is fuming over NAM1
In case you don't know, Doha is in Qatar. Google search confirms the photography firm posted their photo first.
It's, therefore, shocking that Doha could be turned in London for Menzgold launch in the UK. Neither NAM1 or his PR team has yet explained this misunderstanding.
STAY WITH

GHPAGE.COM

FOR ALL YOUR UPDATES
SEE ALSO: Bank of Ghana freezes NAM1's accounts – Afia Schwarzenegger