Born Nana Osei Bonsu but he is popularly known as Hoahi.He was born and bred in Kumasi-Boadi.And he is Otumfuo's Palm wine tapper.
Nana Hoahi speaking to Ghpage.com on what the duty of the King's palm wine tapper he said;
"My core duty is to provide the drinks that are used to pour libation—Most importantly, the libation on "Sikadwa Kofi" which literary means the golden stole."
He told us that, he has served his Majesty Otumfuo Nana Osei Tutu II and also followed Kingship for 17yrs.
In his earlier years, he resorted to occultism and was consulting a lot of fetishism.According to him, he even said to me that, there is no God so and wouldn't even bother making to heaven because there is nothing as such.
During those days he saw himself as so powerful that nothing on this earth can challenge him or stand before him.
Now he has realized that there is only one God that we serve and he alone rules the world. All spirits bow down before him.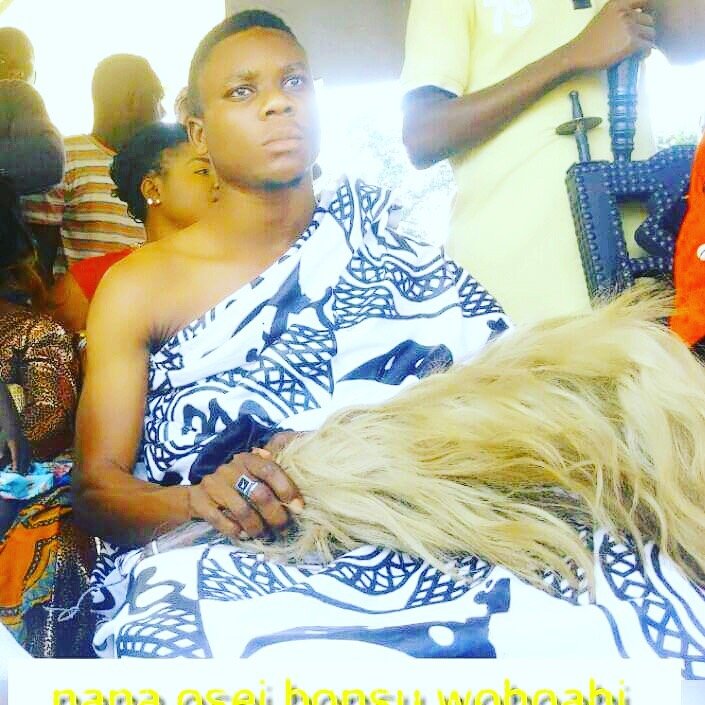 God has been so good and kind and he is now a musician, not just any musician but a powerful gospel musician that minister to the world.
This is the story of how the Lord called him and changed his life
He went to visit his fetish priest for protection and other powers in Benin.On his way back to Ghana on 13th November 2016.
Around 10:00 am when he got to Nima station, coincidentally, that was the same time in Nima, was a fight where NDC people went to attack Nana Akuffo Addo's residence.
For someone who had just gone for charms, you would expect the charms to alert him of any impending danger but this "juju" didn't.
He got embroiled in that fight and got beaten severely and was even stabbed with a knife.He had an injury to his eyes and back.
Narrating to Ghpage.com he continued;
"I fell unconscious and woke up only to realize that I have been admitted at Ridge Hospital in Accra.I got treated and healed by God.
"On my way out of the hospital, I met a certain woman who told me she wants to deliver a message from God to me and that God said he doesn't want me to die in my sins but He wants me to have a change of mind.—Which I nodded to, thanked her and came back to Kumasi."
He then came back to Kumasi to take care of himself.According to Nana Bonsu, he made a promised God that if He indeed saved his life, he will serve him alone in my entire life.
He continued to narrate his journey to the Kingdom of Christ;
"I then met a man of God named Apostle Godbless Boateng of Cornerstone Bible church International at Tech in Kumasi.Through prayers with him, I had a dream and I saw a big congregation that I was called to come and sing— through that I saw most people were healed of their sickness."Nana Bonsu said.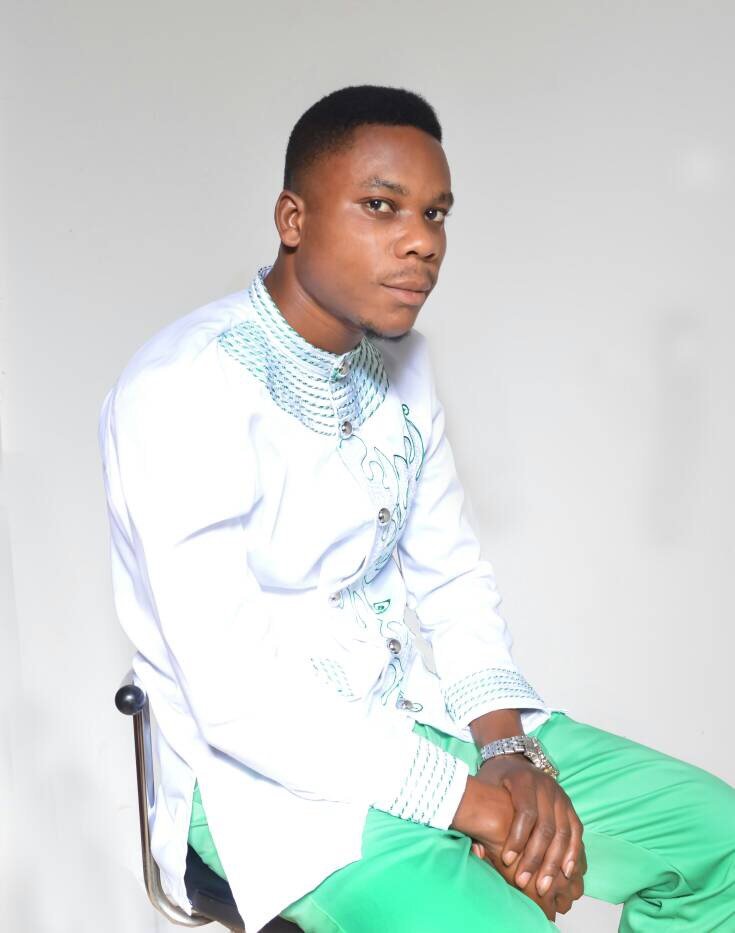 etc.He added
Nana Bonsu Osei aka Hoahi, however, stated that for the first time will be launching his album Nyame Gya on the 17th of December 2017 at cornerstone bible church international at Tech Police Station around Ayigya Farms.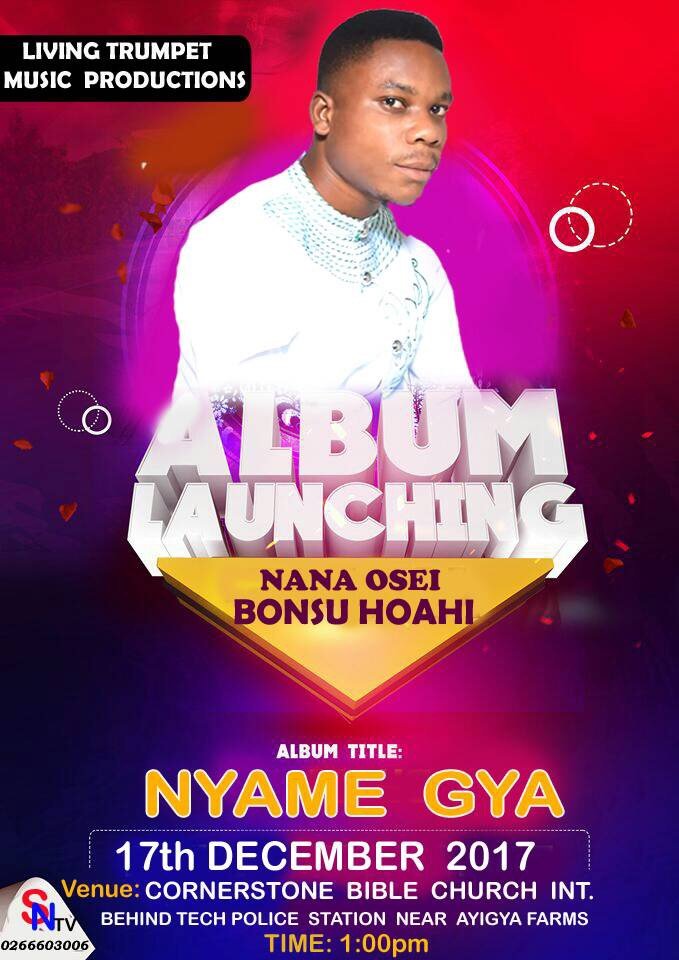 The message he has for his colleague musician, he said
"I will plead to my colleague musicians, chiefs and others to desist from occultism because it wouldn't bring any good thing to you.At the end, you will lose your soul."
Listen or download one of his songs titled "Okono Ye wo ko"…Unbelievable
And the video below is what some Kumasi gospel radio Presenters had to say about the whole 'chieftaincy gospel brouhaha'
https://youtu.be/MGOdfqDJLhQ