Kumawood actress Nayas real name Gladys Mensah Boaku has finally given full details of how she made her ex-boyfriend and Gospel singer Ernest Opoku speak in tongues when they engage in any sexual intercourse.
Remember earlier this year when she made a revelation of the Gospel singer impregnating and neglecting her and the baby to their fate. During her numerous rant on social media, she stated that Ernest Opoku always screams and speak in tongues whenever they get too cozy in bed.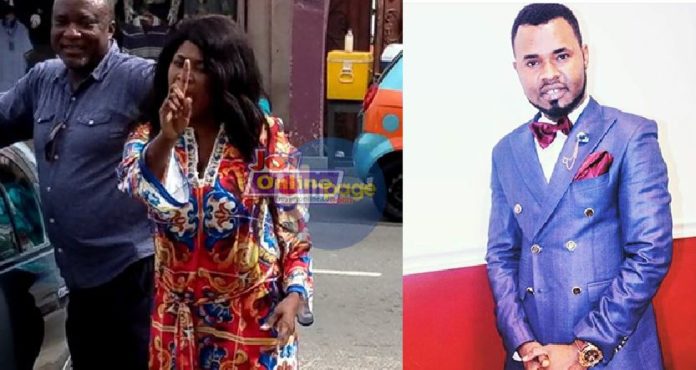 Also Read: I now prefer to have s3x with old men – Nayas Reveals
Well, Nayas has finally given a vivid account on how she starts everything before getting the singer into the mood before finally getting him to speak in tongues.
According to Nayas, she starts the act by sitting on him and treating him to some good 'tonga' moves before he takes over.
"Ernest Opoku loves my thing. I do like his. When we meet, I start the process. I give him the styles from left to right and I bring it to the center for him. He is good in bed because he can do all that a man needs to do. When Ernest Opoku is reaching cloud nine, he speaks in tongues and I will respond with Amen, Amen and also top it up with styles."
Also Read: I have the sweetest pu$$y – Nayas reveals
"Any man I have dated who claims I am not good in bed is very ungrateful because I treat my men well and sometimes they make huge promises and speak tongues in bed", she bragged.
"Let me mention the names of persons who have tried me and they will confess how sweet I am. If you want to get into my pants as you have to give me a range rover. I play with you in such a way that when you are in me, you can give me promises or speak tongues. I have treated men well and persons who have refused to confess this are ungrateful"
SEE MORE: Paedae is not the kind of man I want to date – Nayas 1