After the Special Operations team from National Security in a joint operation with Canadian security team rescued the two kidnapped Canadian girls, it turned out the kidnappers were Nigerians.
This revelation has worried a lot of Ghanaians and they have taken to the media to cry out on how some Nigerian are trying to turn Ghana into an unsafe place with their series of kidnapping.
SEE ALSO: First Video of the Nigerians who kidnapped the Canadian ladies in Ghana and the reaction of the Candian ladies after their rescue [Watch] 
Ghpage.com has so far counted 4 popular kidnappings which turned the country into a frenzy from January to 12th June 2019 and all had Nigerian as the culprits.
1. It has now been confirmed that it was indeed Nigerians who masterminded the kidnapping of the two Canadians girls. The security operatives first arrested two of the kidnappers. The two led the police to the other 6 Nigerians who are behind the kidnapping.
The two Canadian ladies were in Ghana on International Volunteer activities and they were kidnapped in Kumasi in the Ashanti Region after they stepped out of their hotel room where they were lodging as they perform their activities on the Kwame Nkrumah University of Science and Technology.
SEE ALSO: Popular Kotoko fan and member of Delta Force, Seidu Mba arrested over Canadian girls' kidnapping [Photos, Video] 
2. One of the famous kidnapping news in Ghana is the kidnapping of the 3 Takoradi girls. Priscilla Mantebea, 18 years, Priscilla Blessing Bentum, 21 years and Ruth Love Quayson, 18 years have been missing for close to one year now.
Early this a Nigerian, Samuel Udoetuk Wills was arrested in connection with the kidnapping. He has confessed to luring the girls but he is refusing to speak on the whereabouts of the missing girls up till now.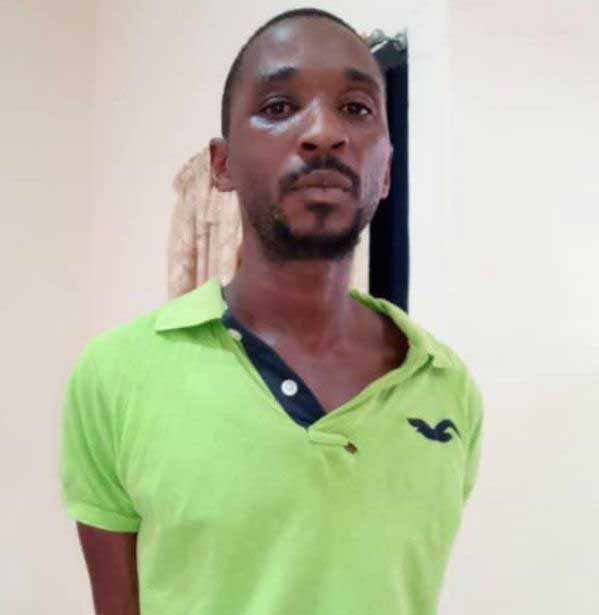 SEE ALSO: Identites of the 8 people who kidnapped the Canadian girls revealed
3. In April 2019, 3 Nigerian were arrested in connection with the kidnapping of the Consular-General and Head of Mission of Estonia to Ghana, Nabil Makram Basbous.
Luckily, the diplomat was rescued by the security. It has also been confirmed that Nigerians are behind that particular high-profile kidnapping
4. Again in May April 2019, the Kasoa Police in the central region of Ghan arrested 3 Nigerian in connection with the kidnapped and murder of a two-year-old boy. The police are still investigating the kidnapping and murder.
SEE HERE: 2 years old boy killed by 'Nigerians' at Kasoa-Mother in a coma
In as much as Nigerians are mostly behind kidnappings in Ghana, it worthy to note that there are very good Nigerians in Ghana who are going about their life within the boundaries of the law.