The King of the Asante kingdom Otumfuo Osei Tutu II has stated emphatically the two biggest political parties in the country which are the National Democratic Congress(NDC) and the New Patriotic Party(NPP) would rule over Ghana forever.
According to Asantehene, Ghanaians should not accept the fact that those two biggest parties would rule them forever.
"Whether we like it or not the two parties will continue to govern the country", he addressed a gathering as part of activities to commemorate 20th years of his ascension of the golden stool.
Also Read: NDC and NPP are fighting over Ebony – Both parties claim she was their member [Photos+Video]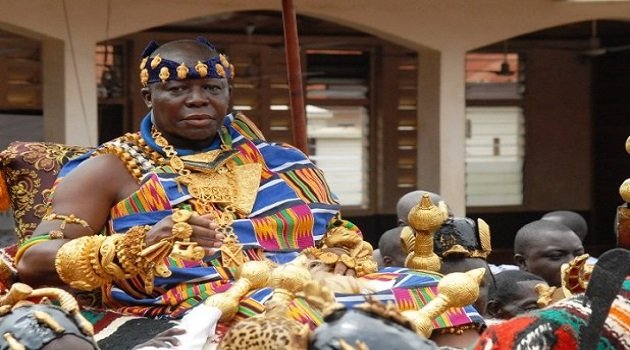 The respected King disclosed that he has been consistently tagged as a politician with others claiming he is a member of the opposition NDC with others associating him with the governing NPP.
"I represent the interest of Ghana and Asanteman. I am not an NPP or NDC", the monarch pointed out the event.
The Asantehene Otumfuo Osei Tutu II also revealed that but for his intervention, Former President John Agyekum Kufuor and Jerry John Rawlings would have still been bitter enemies till date because the later vowed never to speak with or meet the former after the 2000 elections.
"I became King in 1999. After the 2000 elections, Rawlings vowed neither to speak with nor meet Kufuor. I had to summon both to a meeting before he agreed to invite Kufuor to conduct him round the Osu Castle as an incoming President before the handing over"