Currently, there is a serious anger among some section of students on Nyankpala campus of the University of Development (UDS) as the SRC leadership is accused of organizing a s£x party to welcome the first year students to the school.
From what Ghpage.com has gathered, the s£x party took place on Friday 28th September 2018 and it became topic the next day after religious leaders on campus spoke harshly against the event that took place.
SEE ALSO: Body of the UEW student who drowned in Cape Coast washed ashore
In fact, it became a national discussion in the media after obscene photographs of the alleged party were posted on social media by some section of the students who confessed they saw people have s£x at the event.
The Deeper Life Campus Fellowship, one of such angry religious bodies, has condemned the event as "not good" and "unacceptable".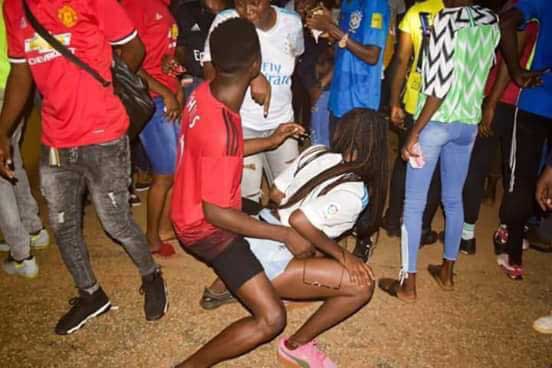 SEE ALSO: Video of popular Ghanaian lesbians in the UK in bed pops up online
The critics of the event have labeled the SRC leadership as a failed leadership and revealed people like them were never consulted when they planned the "Abominable" party.
The photographs, posted by angry users who claimed they were students of the university and attended the event, show participants in compromised scenes.
SEE ALSO: Focus on scholarships for DJ Switch, not money-Lutterodt tells her parents
Some said the whole party was turned into "s£x party" and alleged they saw others having s£x in the crowd while people were dancing.
The Nyankpala UDS administration is yet to speak on the supposed indecent party. Ghpage.com is still asking more questions on the alleged s£x party and will update you with more photos and videos soon. Stay With GhPage.com
SEE ALSO: Pokello fights Elikem in court over divorce just 3 years after marriage