A popular Facebook user by name Tiwaa Yaa and as GHPAGE.com sighted in a self-recorded video, fears her naked pictures plus videos will be released by a person she believed build trust in them.
According to her, she sleeps all naked and therefore someone she thought was a close pal recorded and took pictures of her whiles sleeping.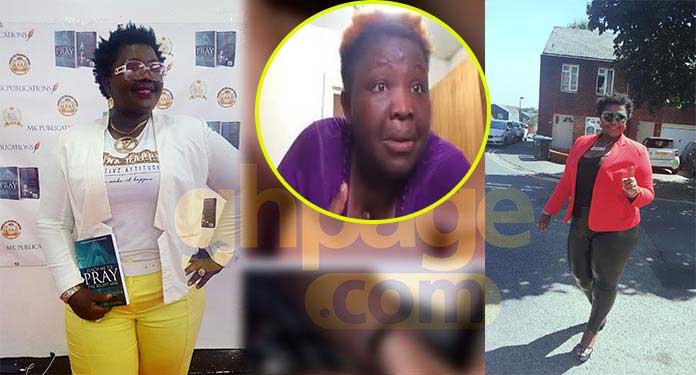 In a live video, she said the person could come to her house uninvited, barge in like she rents the house with her  — all in the name of friendship.
And now that she has broken ties with that particular person, it looks like he is threatening her that, he is going to release those raunchy videos and pictures he took of her whiles they were friends.
This facebook fights between some self-acclaimed vloggers on the social media platform has been going on for a  while now.
One of those fights is what resulted in the popular 'Peter Paradise VIP armed robbery saga'.
They have used the platform to form camps and their modus operandi is to attack other camps whenever they put a camera on them.
READ ALSO: 12 Fraud boys hit Gh¢326 Million but they were arrested by Ghana CID when they went to withdrawal from bank
However, in this Obaa Tiwaa's 'cries', she seems to be referring to another facebook user called, Kamal Mohammed which she was very close with and has now severed ties with him.
Watch the video below;
https://youtu.be/_5RMHGKK7_A