Stacy Offei Darko died last week at the clinic of Doctor Obeng Andoh but he hid her remains from the family for 4 days until the family followed to check on their daughter and was told she has died 3 days ago.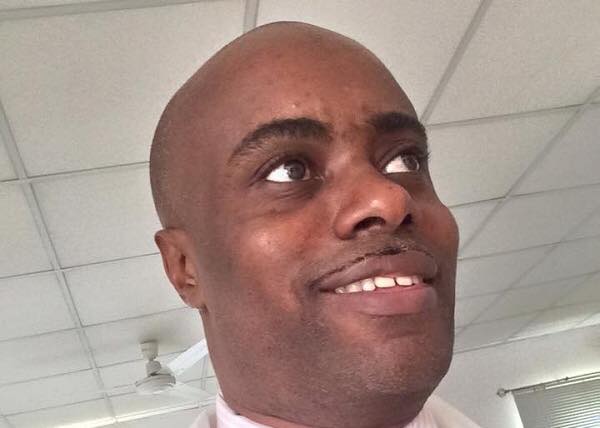 SEE ALL THE DETAILS HERE: THIS IS ALL YOU NEED TO KNOW ABOUT THE DEATH OF DEPUTY NEIP CEO, STACY OFFEI AND WHY OBENGFO CLINIC DIRECTOR, DR. OBENG-ANDOH HAS BEEN ARRESTED [DETAILS +VIDEO]
As it stands now, Dr. Obeng Andoh has been remanded in prison for two weeks whiles investigations continue. He has been charged with murder. A cleaner at the clinic who also posed as a family member which gained them access to the morgue where they deposited the remains of Stacy Offei has also been remanded and charged with impersonation.
But Ghpage.com has just been told that when Dr. Obeng Andoh was arrested and taken to the Nima Police Station on the murder charges, he collapsed and was rushed to a near hospital for emergency treament.
SEE ALSO: Afia Schwarzenegger Reacts To Kennedy Agyapong's Baby Mama, Stacy Offei's Sudden Death At Obengfo Clinic [Watch Video]
After he was remenaded, the judge directed that Dr. Obeng Andoh should be taken to the police hospital in Cantonment for a check but he requested for the hospital to be changed to the one he preferred, something the judge refused.
Stacy Offei Darko had a child with maverick Ghanaian Member of Parliament Kennedy Agyapong and from what we have gathered, he even ordered the arrest of the Doctor.
Stay with

Ghpage.com

as we will update you more soon
SEE ALSO:  PHOTO OF WHEN MOESHA BODUONG WAS HAVING HER A$$ & B00BS SURGERY AT OBENGFO CLINIC POPS UP ON SOCIAL MEDIA