For the first time, Ogidi Brown, the manager of Fameye has narrated how he ended up in a wheelchair as a cripple when he was very healthy a few years ago.
According to the Italian based Ghanaian artist manager and singer, he was involved in an accident on Easter day 2015 on his way to pick up his church elder to church.
SEE ALSO: Badu Kobi reacts to his "daughter's Atopa tape" going viral online – Here's what he has to say [Video]
Ogidi Brown explained that, when he moved to Italy in 2012, he became a very active Christian who was well-loved in his church, the Church of Pentecost.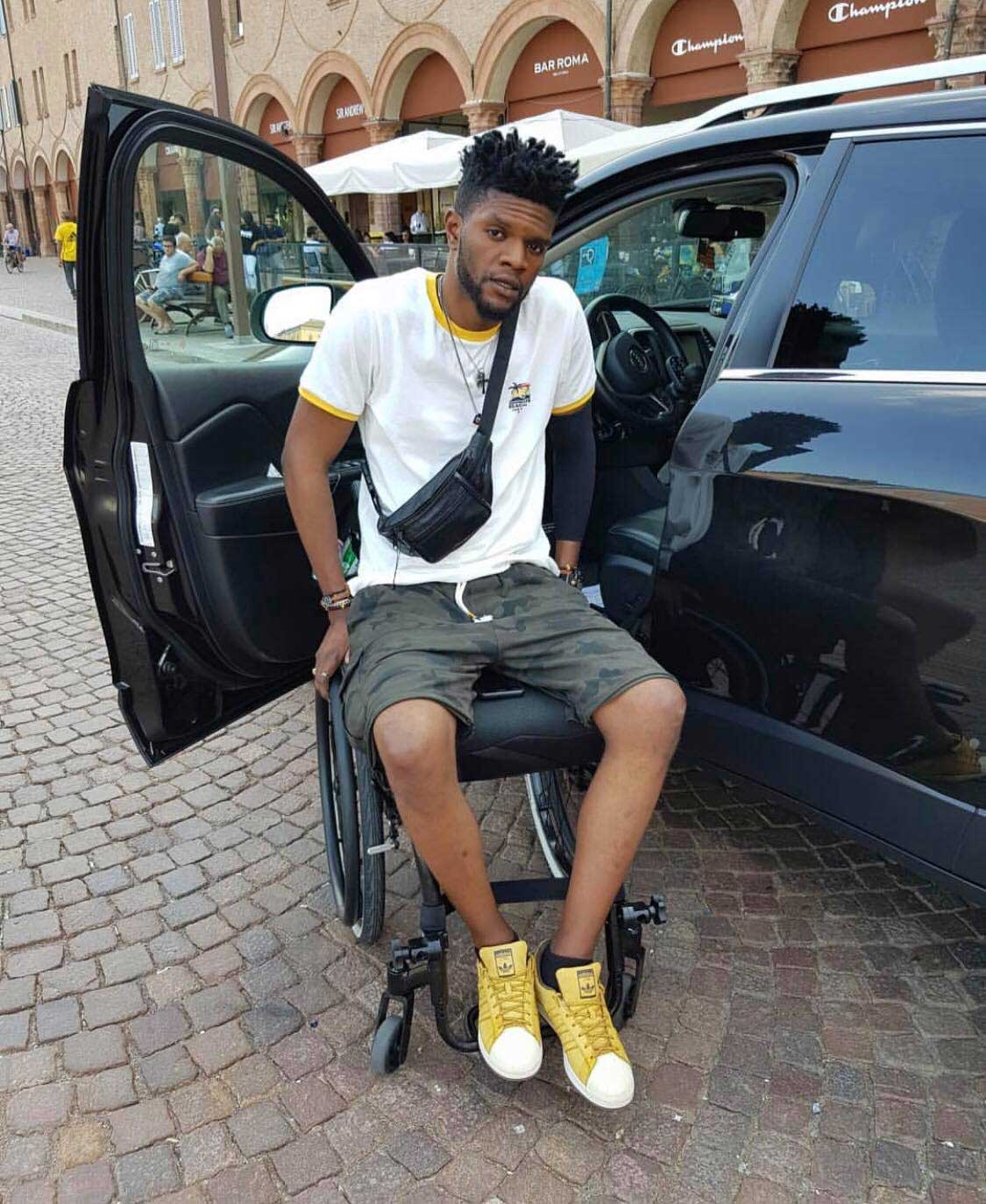 He was mostly tasked to do several things about the youth so it came as no surprise he was asked to pick up his elder from the airport and take him to the church premises with two others.
Unfortunately, the car crashed on its way and somersaulted 5 times. On the spot, he was declared dead until he showed some signs of being alive and was rushed to the hospital.
He was in a coma for over a week. None of the others in the car suffer those injuries that he did. He was sitting at the back seat when the accident occurred. When he woke from his coma, he had lost the use of his limbs.
WATCH THE VIDEO BELOW
Ogidi Brown is credited for bringing Fameye, the "Noting I Get" hitmaker to the limelight. But for a couple of months now, their relationship seems to have hit the rocks after Fameye attempted to beat him in Italy during a tour.
SEE ALSO: Dr. Osei Kwame Despite's 16-year-old son, Kirk shows off his pretty girlfriend who is also from a super-rich family [Photos]
Although Fameye has apologized and has revealed he is no more with Ogidi Brown's label, the artist manager has vowed to sue anyone who books Fameye for a show because their contract is still active.