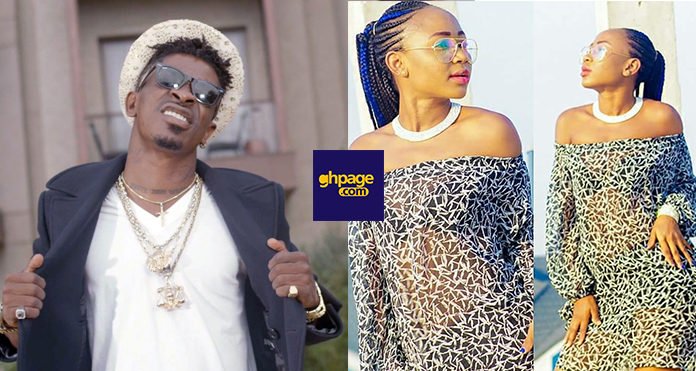 We hope you remember the Kumawood actress who in a self-recorded video admonished Shatta Michy to keep mute and stay with Shatta Wale because relationships are full of ups and downs? Well, she's here again with another banger as her obsession with the self-styled Dancehall has made her blurt that she's looking forward to an awesome seks session; a one night stand with the artiste
Shatta Wale, who is currently going through some relationship troubles with girlfriend and baby mama Shatta Michy, is being offered solace by Akumapim Poloo.
READ ALSO: Video: Flat B00bs Actress Rosemond Brown Begs Shatta Michy To Allow Her 'Bang' Shatta Wale
In a latest interview, Rosemond indicated that she is willing to have a one night stand with the Dancehall King in Ghana just because it is happening everywhere and it's no news to have a one night stand with a man.
To her, it's nothing new and not a bad thing to have a one-night stand, especially with a music star. She said "If one night stand, yes. This is no news, it's happening everywhere, anything can happen".
Watch the video below…
READ MORE: If I Have A 'Sagging' Br£ast And So What? Angry Rosemond Brown Fires At Critics For Mocking Her Over Her Flat B00bs