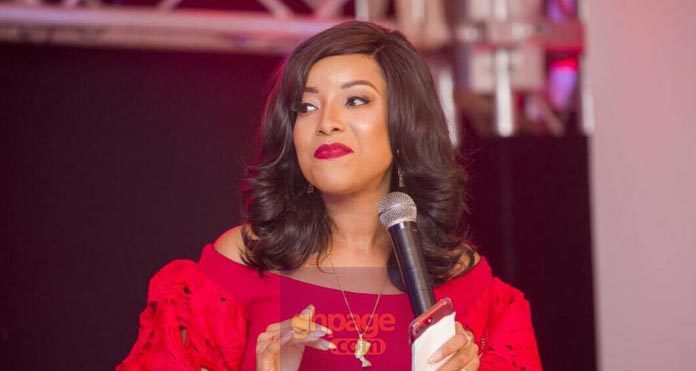 Celebrated actress Joselyn Dumas yesterday expressed disappointment in the organisers of the 3 Music Awards for failing to pay her for the service she rendered on their maiden edition of the award scheme.
The frustrated actress who couldn't hide her emotions took to Twitter to shade the award scheme for failing to honour her after she successfully hosted the show together with D Black at the Fantasy Dome at the Trade Fair Centre in March.
Organisers of the annual 3Music awards have responded to Joselyn Dumas' threat after she publicly demanded her payment on Twitter.
read also: Four Ejisuman SHS teachers sacked for sexual misconduct
According to her, she only decided to make her frustrations public because of her efforts to reach the organizers for her money proved futile.
Sadick Abdulai, a representative from 3 music clarifying the issue to Sammy Flex revealed that monetary returns from the event were not encouraging as expected, hence, even months after the show, they (3 Music) are still settling debts.
"Three months after the event, we are still paying people and we still owe many others," he said.
read also: Man defiles, impregnates daughter; and still ask for her hand in marriage
He further revealed that he had travelled out of town and that is why the actress has found it difficult to reach him via phone.
"Joselyn Dumas thought I had blocked her, but that's not the case. I travelled", he explained.
Though both parties failed to mention the exact amount involved, Sadick Abdulai pleaded with Joselyn to exercise patience as they intend to fulfil their part of the agreement sooner than later.
read more: Abeiku Santana blasts Obinim for misquoting the Bible