Controversial comedienne and tv personality, popularly known as Afia Schwarzenegger some few days ago publicly called out television station, TV Africa and telecommunication giants P mobile as brands that owe her and have refused to pay.
According to Afia, she has been patient for some months now and queried why she had to work for companies who will, in turn, refuse to pay her.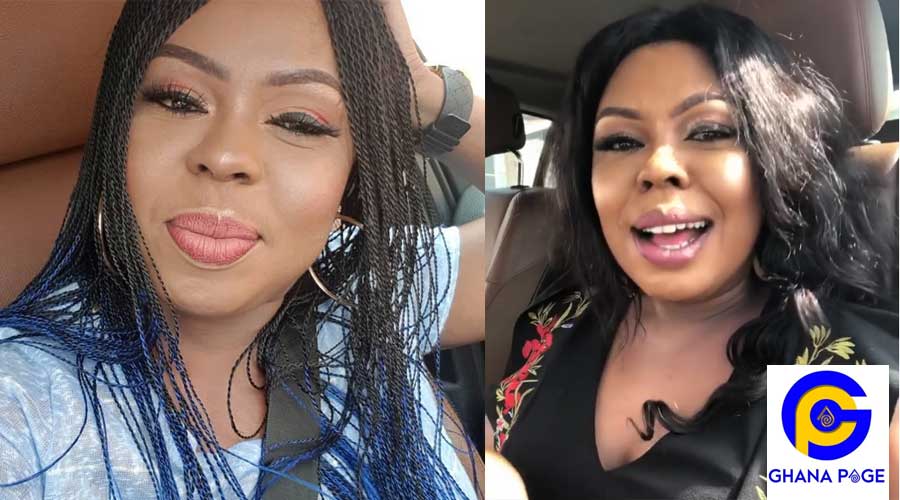 Also Read: TV Africa and P Mobile owe me -Afia Schwarzenegger
But in TV Africa's reaction, they have stated emphatically that they don't owe the self-acclaimed Queen of Comedy and as a matter of fact, she still rides in the car they gave her.
According to TV Africa, Afia seems to have deliberately turned a blind eye to the tenets of her contractual agreement with her former employers that has resulted in this delusion.
Afia's contract according to the station was officially terminated after she had breached her contractual obligations by going on some traditional media and social media platforms to announce her resignation from the station.
They continued that "it is important to note, however, that per her contract, Valentina had to give a one-month notice to management as a condition that needed to be fulfilled before she could abrogate her services. But this she clearly flouted.
That notwithstanding, a letter dated January 21, 2019, to Valentina Agyeiwaa stipulating the "rules of engagement" for both parties to resolve the situation went unanswered.
Also Read: Most Ghanaian celebrities don't have a first degree – Afia Schwarzenegger
Calls to Valentina Agyeiwaa from management were neither responded to nor replied. In this regard, Afia, who is currently driving a brand new black Hyundai Tucson (4×4) that belongs to TV Africa knows very well about the conditions to return it to her employers for any outstanding financial settlement.
It is therefore regrettable and disingenuous that madam Valentina Agyeiwaa would take to social media to snuggle out a non-issue, knowing very well she has a TV Africa property in her possession that needs to be returned.
We wish to put on record nonetheless, that a few months back Madam Valentina Agyeiwaa was requested by management to retract a statement she made on one of her shows "POLITICAL POLICE" which did not resonate appropriately with the editorial policy of the station.
Madam Agyeiwaa flatly refused the ethical standard procedure to retract and apologize and rather chose to walk out on the entire production team in the process."